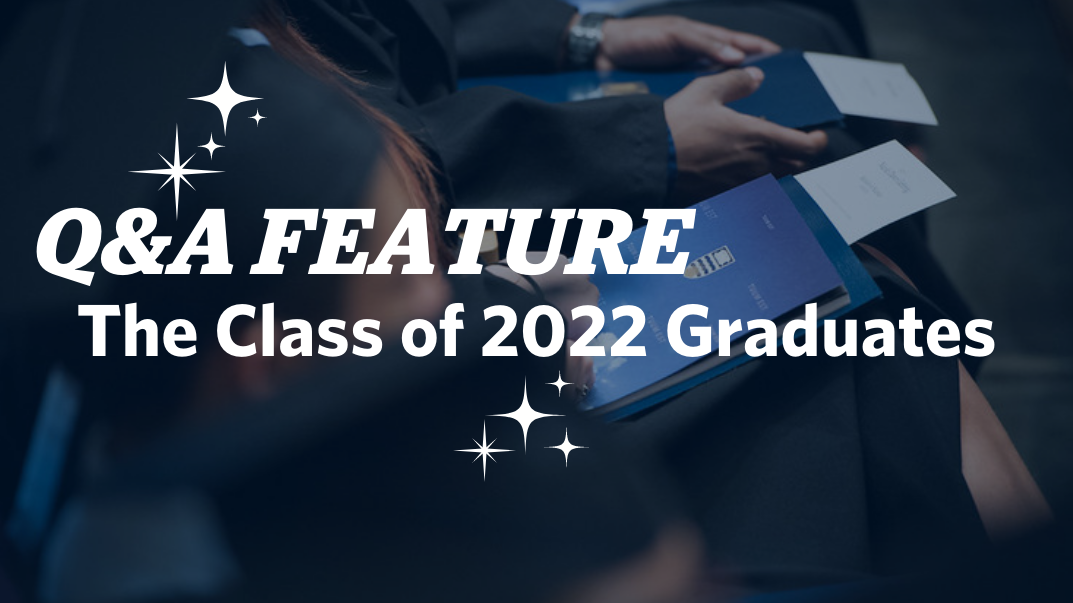 Join us in congratulating the graduating students of the class of 2022!
As spring graduation approaches, we wanted to highlight the amazing work done by our students in their time at UBC. From social justice work, to research, to personal growth, this batch has seen it all. We interviewed a few of our students who chronicled their journey as an undergraduate student.
Stephanie Yu (she/her)
B.A. (Hons) Psychology
Stephanie will be pursuing a Ph.D. in organizational behavior in the fall. In her spare time, she is telling her friends about all her embarrassing anecdotes from the week, or listening to podcasts.
Sakshi Sahakari (she/her)
B.A. (Hons) Psychology
In her free time, you can find Sakshi searching for recipes that instill nostalgia, binging reality TV shows, and learning a foreign language or two.
Sarvenaz Oloomi (she/her)
B.A. (Hons) Psychology
Sarvenaz served as the co-president of the UBC Persian Club, TA-ed for the psychology department, received an NSERC USRA, and was a member of the competitive UBC acapella group. She loves going to the gym, and playing badminton and basketball. In her free time you can find her talking to her pet parrot!
Em Eng-Mittertreiner (they/them)
B.A. (Hons) Psychology & (Minor) Gender, Race, Sexuality, Social Justice (GRSJ)
Em has been an active part of several community organizing initiatives related to climate justice, disability activism, and LGBTQ+ issues. Currently Em is the co-student director of the UBC Climate Hub. In their free time they enjoy competitive cheerleading and tumbling, and have been on the UBC cheer team as well as community teams.
Hitasha Bajaj (she/her)
B.Sc. Behavioural Neuroscience and (Minor) Law and Society
Hitasha will be pursuing her MSc in Neuroscience in the fall and has received an NSERC CGS-M to support her work. She is Vice President of the UBC PATHS club and in her free time you can find her going hiking or spending time with friends and family.
Spencer Pratt (he/him)
B.A. (Hons) Psychology
Spencer enjoys mornings, coconut water, and going "balls to the wall" at track practice.
If you graduated from UBC Psych or are graduating this year, there are some questions for you in our Instagram Stories! Check them out and share your thoughts.