Make the most of your psychology degree by participating in opportunities that apply your growing academic knowledge to the real-world.
group
Develop professional skills and experiences
directions
Test possible career paths
school
Build your professional network and resume
language
Participate in local or international programs
---
Arts Co-op
Graduate with more than a degree and explore your career options with Arts Co-Op.
As an Arts Co-op student, you'll gain 12 months of paid work experience and a network of professional contacts through a variety of opportunities in the public, private and non-profit sectors. During the course of your degree, you'll alternate between study terms and three paid, full-time work terms.
Arts Co-op partners with a diverse range of employers to provide transformative workplace learning experiences for your personal, academic and professional growth while helping you prepare for your future career.
Apply
Intake for the program occurs every September and is open to students in second or third year. Visit artscoop.ubc.ca in August for application deadlines and information session dates.
school
90% of co-op graduates from Canadian schools receive job offers within one month after graduation
attach_money
Co-op graduates earn 12% higher starting salaries than non-co-op graduates
Master your job search

Enhance your job search skills through extensive and specialized pre-employment training, including resume and cover letter writing, interview preparation, personalized career coaching and ongoing workplace support.
Expand your skill set

Diversify your degree and stand out to employers by gaining transferable skills and experiences in a broad range of roles.Some professional skills that you can develop include:
Critical thinking and creative problem solving
Research, analysis and project management
Communications and writing
Digital media and technology
Leadership and teamwork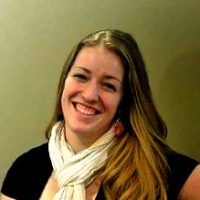 My Co-op work terms are the reason I was able to find a great job immediately after graduation.
Kelsey Beninger
BA, Psychology (Major) Work terms: Sam Sullivan Disability Foundation, United Way of the Lower Mainland, National University of Singapore, UBC Centre for Teaching, Learning and Technology
Science Co-op
Psychology students enrolled in the BSc behavioural neuroscience program may apply into Science Co-op.
Get a head start exploring your career options with the opportunity to work in various research areas within the field of health and biomedical research through Science Co-op. Science Co-op placements will put you at the cutting edge of science and will give you an opportunity to put into practice what you have learned in the classroom.
Your work experience will take the form of four consecutive four-month work placements at a variety of local, national and international employers and will begin after you complete your third academic year. By third year, biopsychology major students must have completed PSYC 270 and be registered in PSYC 277/278.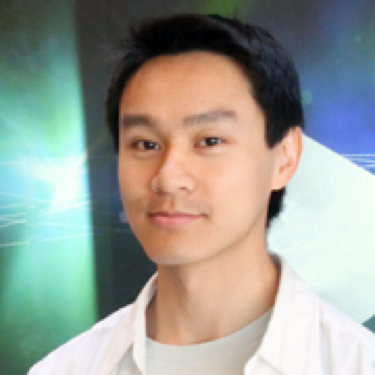 Co-op showed me the kinds of careers available in both academia and industry and helped steer me into the biopharmaceutical sector. It directly provided me with the relevant work skills needed to be employed after graduation as well as an insider's perspective of the industry in BC. I am where I am now because of my Co-op placements.
Kelvin Po
Biopsychology Co-op
---
Directed Studies
Directed Studies gives you an opportunity to participate in a research project, as determined by you and your supervising faculty member.
You must have obtained an average of at least 72% in your last 30 credits in order to be eligible for a directed study.The Department of Psychology requires at least 30 upper-level PSYC credits for the psychology major. Directed Study projects with the course numbers PSYC 340, 388, 440, or 488 may not be included for the minimum 30 PSYC credits required for the major program.
Contact a full-time UBC Psychology faculty member (sessional instructors are not eligible to supervise a Directed Study) and ask whether they will supervise your project.
Pick up the Directed Study form from the Psychology Department office and complete the required information including a brief summary of the project.
Return the completed form to the Psychology Undergraduate Advisor's office (Kenny Building, room 2502). Refer to the Advising Schedule for drop-off times.
---
Student Directed Seminars
Delve deeper into a specific topic in a smaller group setting and gain a rewarding learning experience through Student Directed Seminars.
The Student Directed Seminars program provides upper-year undergraduate students the opportunity to coordinate and lead a small three-credit seminar on a topic not currently offered at UBC.
Educational Psychology: Current Perspectives on Learning and Teaching
Coordinators: Victoria Lansdown & Alana Tacy
Faculty Sponsor: Dr. Todd Handy
This course examined psychological experiments in a variety of Educational Psychology topics, including learning types and teaching methods. Students worked together to create a student handbook for a hypothetical school that entails course descriptions, special programs, teacher requirements, academic resources, a school focus, graduation requirements, registration policies and procedures, co-curricular activities/athletics, counseling and career programs. Throughout the course, students researched the most supported psychological advancements in the field of education and engage in weekly open discussions to share their own ideas for national or international academic improvements.
Neurodevelopmental Disorders
Coordinators: Juliet Meccia & Nicole Di Spirito
Faculty Sponsor: Dr. Steven Barnes
Developmental disorders are a common neurological issue affecting individuals throughout the course of their lives. To understand the different components of these disorders, we must explore them through various disciplines including psychology, biology, sociology, and education, employing an epigenetic focus. This course provided students an opportunity to study disorders such as autism, ADHD, schizophrenia, Down syndrome and dyslexia and consider their causes, treatments, social impacts, educational challenges, and other factors.
---