Ranked among the world's top psychology departments, UBC Psychology is a leader in research and scholarship at the graduate and postgraduate level.
Graduate students form an integral part of the department's research and teaching activities, representing the future of psychology research and discovery.
The strength of our graduate program lies in the highly productive research faculty, well-organized programs of study, extensive opportunities for student-faculty interaction, and rich offerings of research specializations.
UBC Psychology follows an apprenticeship model of graduate training, where each graduate student collaborates with a faculty member. Our department is strongly research-oriented and graduate students are expected to engage in research from the start of their studies. Prospective applicants are therefore advised to review research interests of our faculty members and identify the best match(es) in potential supervisors. The primary aim of the program is to provide students with the skills necessary to conduct psychological research that is publishable in leading journals.
Our graduate program is a unitized MA-PhD program, only admitting applicants who intend to complete the PhD program. To be eligible for our PhD program, applicants must have completed a thesis-based MA/MSc degree in Psychology. Thesis-based MA/MSc degrees in related disciplines such as Neuroscience or Cognitive Science may be accepted at the discretion of the potential supervisor, Area Coordinator, and the Graduate Advisor. Applicants with only a BA/BSc in Psychology are not eligible for the PhD program and must apply to the MA program first.
The MA program is a 24-month program, which is typically followed by an average of four-five years to complete the PhD program. There is one intake per year (September) and our department typically accepts approximately 10-15 graduate students each year.
Programs not administered by our department:
Information about the Department of Psychology's Teaching Assistant (TA) program and the application form can be found on the Teaching Assistant page.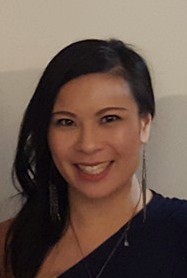 The Psychology program is very diverse and brings together many motivated and passionate researchers. I appreciate the collaborative nature of the department, where students are encouraged to present their research to their fellow graduate students and faculty, which provides a unique opportunity to receive feedback and expertise from others.
Anthea Pun
PhD in Psychology