Study behavioural and cognitive neuroscience through UBC's behavioural neuroscience program.
Bachelor of Science (BSc) in Behavioural Neuroscience
Our BSc program is intended for students whose interest lies in the biological basis of behaviour. The program covers a range of topics, including sensation and perception, animal learning and cognition, hormones and behaviour, and motivated behaviours. The program also covers a variety of brain dysfunction and the associated clinical symptoms.
Program Options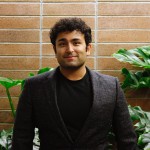 I feel my undergraduate degree had a really good balance of looking into neurobiological mechanisms of behaviour and touched upon other aspects of psychology and human behaviour. It helped me understand why people do what they do.
Mohit Sodhi
BSc, Behavioural Neuroscience