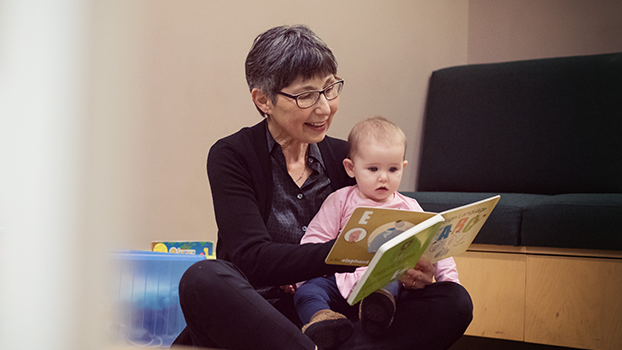 In recognition of a lifetime of significant contributions to field of psychology, Dr. Janet Werker was named a 2019 William James Fellow by the Association for Psychological Science (APS).
The fellowship recognizes APS members for their lifetime of significant intellectual contributions to the basic science of psychology.
Dr. Janet Werker, a University Killam Professor and Canada Research Chair in Developmental Psychology, explores the foundations of language learning, including multi-language acquisition in infancy. Her groundbreaking discoveries showing how babies are ready to learn language at birth—and how very early in life language learning begins—have had influence around the world.
In 2018, Dr. Werker has received a Killam Prize in Social Sciences, one of Canada's most prestigious awards for academic-career achievement, and in 2017, she was appointed Officer of the Order of Canada. She is a fellow of the Canadian Institutes for Advanced Research, the Royal Society of Canada, the Canadian Psychological Association, the American Psychological Association, the American Academy of Arts and Science, and the American Association for the Advancement of Science. Her awards include the Jacob Biely Prize, the Killam Research Prize, and the Gold Medal from the Social Sciences and Humanities Research Council.
She is also one of the founders and co-directors of the UBC Language Sciences Initiative, which catalyzes language-related research and integrates it with undergraduate teaching and graduate training.
Honourees will be recognized at the 2019 APS Convention in June 2019.
Please join us in congratulating Dr. Werker on this lifetime achievement award!