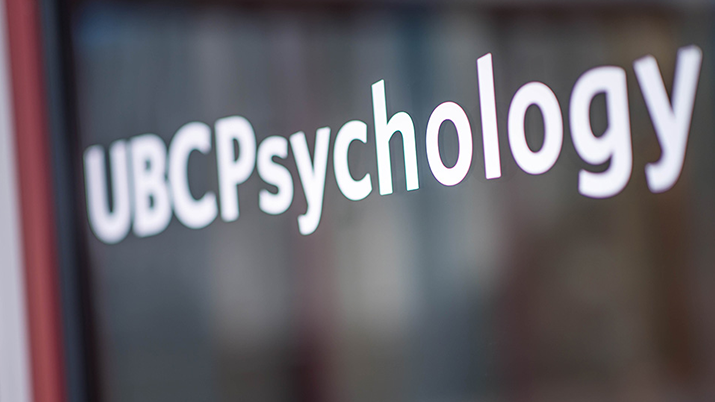 These positions have been filled.
UBC Psychology has a number of open student work learn positions. From research and project assistants to digital communications, our opportunities will help you build valuable skills, grow your professional network, and apply what you learn to your studies.
Below are some examples of available opportunities and we encourage you to explore all of the psychology positions:
The Motivated Cognition Lab is recruiting a Remote Research Assistant to contribute to a series of studies examining the effects of emotion on attention and learning. The lab is strongly committed to equity and diversity and encourage applications from members of underrepresented groups.
Psychology communications is hiring two positions, a Communications and Web Coordinator (Job ID 885795) who will coordinate events and write and manage content for the department's digital communications channels, and a new position—Research Communications Coordinator (Job ID 885797) who will focus on recruitment strategies and communications for participant recruitment.
Computer programmers for the Bipolar Bridges and TYDE projects (Job IDs 885888, 885885, 885864)
Apply by March 28 through UBC CareersOnline.
---
Equity and diversity are essential to academic excellence. An open and diverse community fosters the inclusion of voices that have been underrepresented or discouraged. We encourage applications from members of groups that have been marginalized on any grounds enumerated under the B.C. Human Rights Code, including sex, sexual orientation, gender identity or expression, racialization, disability, political belief, religion, marital or family status, age, and/or status as a First Nation, Metis, Inuit, or Indigenous person.