On September 30, 2015, exactly 100 years after welcoming its first class of students, UBC launched a year of Centennial celebrations. The year 2015 also marks a historical time for psychology at the university; it's the 100th anniversary of when the first psychology class was offered. Now psychology is the most popular undergraduate major at UBC, with over 1800 students working toward their BA degree and over 150 studying for their BSc degree. Take a look back on how student life has changed over 100 years in this infographic.
The largest department in the Faculty of Arts, UBC Psychology ranks among the top programs for psychology in Canada and the world according to the 2015 QS World University Rankings, jumping ahead six spots in the past year.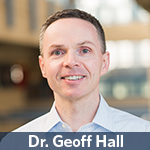 "Our future builds on our past," says Dr. Geoff Hall, Professor and Head, Department of Psychology. "We've grown from a department of humble beginnings into one that is conducting cutting-edge research across the spectrum of psychology. Our research has local and global impact and we continue to engage in interdisciplinary collaborations, both at UBC and beyond. At the same time, we continue to provide a rich learning experience for our undergraduate and graduate students.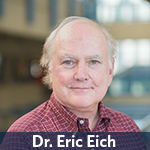 UBC Psychology Professor Eric Eich, former department head and co-editor of the book UBC Psychology at 50, can speak to the rich history and contributions of the department. "The groundwork, resolve, and dedication of the members of our department have made it what it is today, one the leading psychology departments in Canada and in the world," says Dr. Eich. "By emphasizing excellence and encouraging collegiality, we are a department that that continues to thrive on account of its people – our talented students, faculty and staff."
There have been many historic moments over the past 100 years for the Department of Psychology at UBC. Explore the timeline below to see photos and a glimpse into our past. (Source: UBC Psychology at 50)
-Bonnie Vockeroth
Acknowledgements
This story would not be possible without the historical contributions of Dr. Eric Eich in the book he created and co-edited, UBC Psychology at 50. In addition, we thank UBC Communications and Marketing, UBC Centennial Office and UBC Library Digital Collections for the images and assets used in this article.