Though originally hailing from the United States (like her human a postdoctoral teaching fellow in the psychology department, Parker Holman), Lucy now calls Canada home! Like a true BC Bulldog, she enjoys taking walks in Pacific Spirit Park and splashing around at the Spanish Banks dog beach.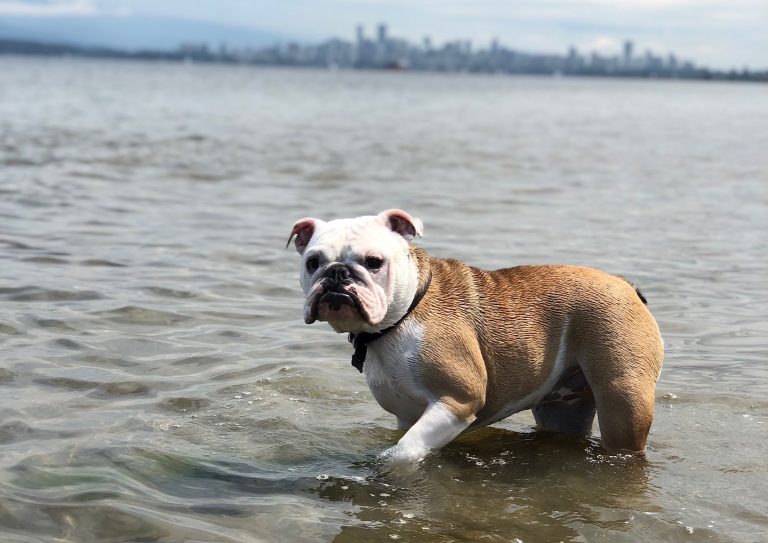 Lucy is also a huge fan of going for car rides, hunting flies she can't catch, throwing toys under the couch and whining until they're retrieved by a nearby human, eating tangerines, gobbling apples, and taking long naps in human laps.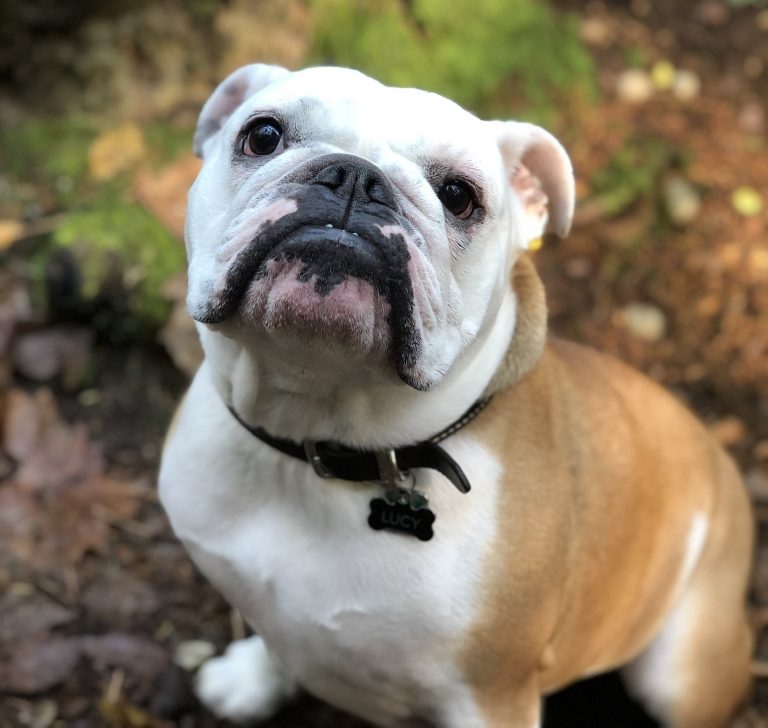 Going by "Goose," "Bug," "Little Beast," or "Piggy," Lucy is a great companion to Parker, "besides being the cutest dog to ever dog, Lucy is an amazing companion and helps me maintain my physical and mental health by encouraging walks around campus and giving lots of love and affection!"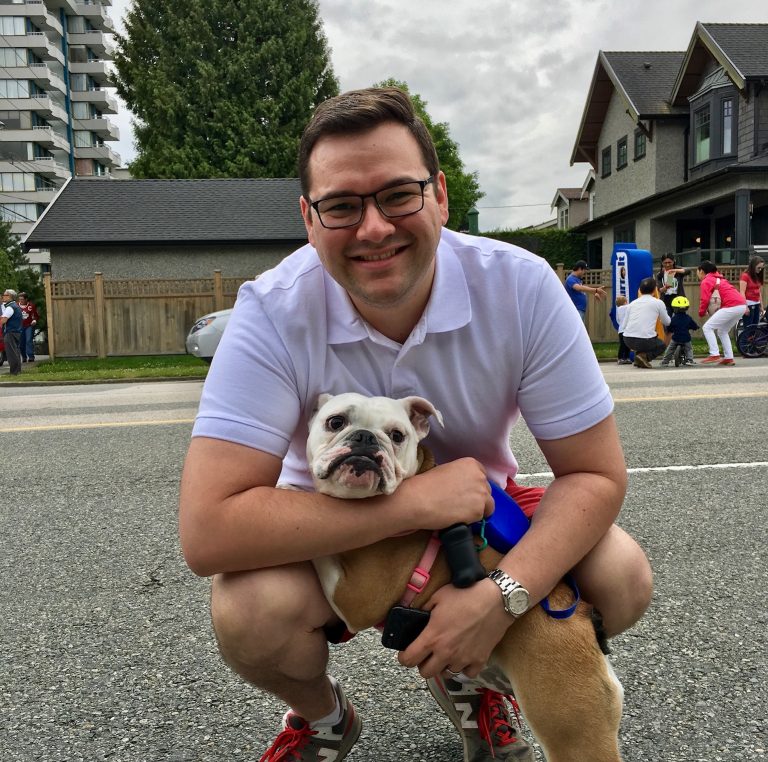 Fun fact: You may have already seen Lucy and Parker, as they made an appearance in the graduation congratulatory faculty video!
Or, perhaps you have caught a glimpse of a certain English Bulldog because she pops up every now and then in Parker's lecture slides to share study tips, assignment guidelines, helpful learning strategies, and/or additional online resources related to the course.