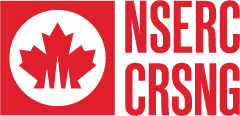 Psychology researchers received NSERC funding to support their research on infant development, human attention, and plasticity in the brain.
The funding comes from the Natural Science and Engineering Research Council (NSERC) Discovery Grant Program, which is investing almost $500 million in science and engineering in Canada.
NSERC's Discovery Grants are awarded to researchers in a variety of disciplines with long-term goals and to early-career researchers with strong potential to become international leaders in their field.
"Discovery is the foundation of all advancements. Through this major investment in some of Canada's most promising and innovative researchers we are supporting scientists and students to become global leaders in their field. By helping to expand the frontiers of science, we are investing in a better society and a brighter future for Canadians."
The Honourable François-Philippe Champagne
Minister of Innovation, Science and Industry
---
The following UBC Psychology researchers received the funding in 2022.
Dr. Lauren Emberson received $44,000 from the Discovery Grant and $12,500 from the Discovery Launch Supplement for her work in the Development of the large-scale neural networks in infancy.
Dr. Kiley Hamlin received $55,000 from the Discovery Grant for her work: Is mentalizing for social evaluation? Studies with human infants. 
Dr. Alan Kingstone received $96,000 from the Discovery Grant for his work in the components of human attention.
Dr. Jason Snyder also received the Discovery Grant totaling $47,000 for his work in neuronal turnover and plasticity in the hippocampal dentate gyrus. 
---
 A huge congratulations to our faculty members who received this funding to advance their research.