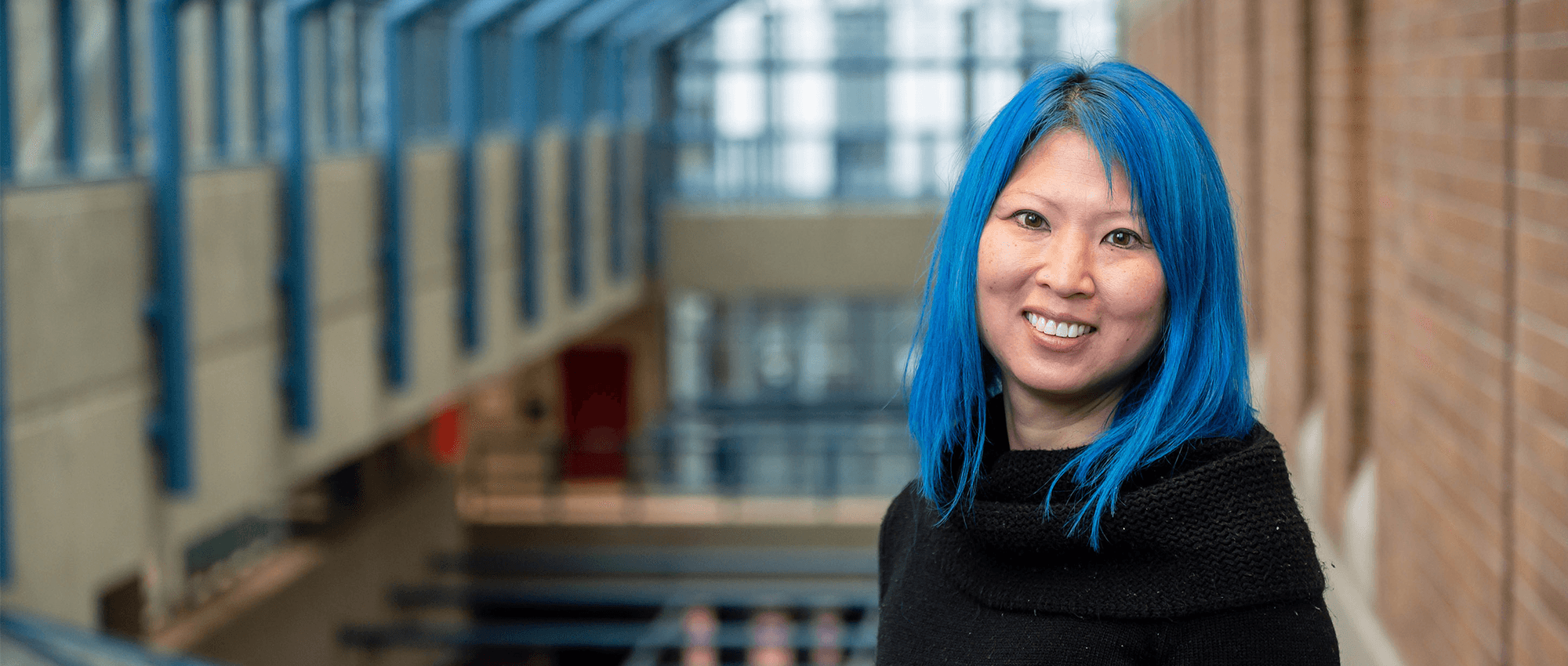 On July 1, 2022, Dr. Amori Mikami (she/her), a professor in UBC's department of psychology, was selected to serve as the department's first Equity, Diversity and Inclusion (EDI) Associate Head. This position was created in response to calls from the UBC Psychology community to improve equity, diversity and inclusion in the department.
In a Q&A, Dr. Mikami presents her take on the department's EDI priorities and her role in advancing them. 
Why was the EDI Associate Head position created?
The position came out of a call to action from our graduate students who asked for more racial diversity among faculty. As a result, our department created a 16-member Task Force composed of faculty, staff and graduate students. This Task Force collaborated over 6 months in 2021 to create a report with 44 recommendations to improve the diversity of faculty in this department —and the climate of inclusiveness – as well as to monitor our progress toward these goals. Those 44 recommendations were voted on and approved by the faculty in the fall of 2021, and have become part of our department's five-year strategic plan. 
What would you say is your top priority occupying this position?
My purpose as the Associate Head is to oversee the rollout of these recommendations and implement them. In addition, when there are other equity concerns or issues that come up in the department—whether they're tied to the recommendations or not—I can step in to provide assistance, support, guidance or advocacy. 
What excites you most about this position?
I'm inspired by the critical mass of people in the department who care deeply about these initiatives and recommendations and who are willing to put time, effort, and sacrifice into carrying them out. I've been blown away by the number of folks, including faculty, students, and staff, who have volunteered to be part of these working groups and implement these initiatives. To see such a critical mass of people who care about these priorities and principles is super exciting to me. 
What are the EDI priorities for the department?
If you look at the recommendations from the Task Force, a bulk of them involve increasing the diversity of the faculty specifically. These span getting the word out more broadly about our job openings, as well as prioritizing EDI contributions in candidate applications, which would include both lived experience of candidates as well as their service, commitment and thoughtfulness regarding EDI. And then we have another group of recommendations about increasing the inclusive climate of our department to make it a better place to work and a supportive community for diverse faculty, staff, and students. Finally, we are committed to monitoring how we are doing on these initiatives and holding ourselves publicly accountable.  
"I feel very inspired and hopeful about what we're doing to make the department a better place. I also understand that this (EDI) is a work in progress, and I hope to never be complacent about it."
Amori Mikami
Associate Head, Equity, Diversity and Inclusion
How do you see these priorities and initiatives creating a positive impact within the department?
Our different initiatives work in different ways. We have a suite of initiatives about providing training for our members to think about systemic biases that they might have and how to create more inclusive communities in their lab, classroom, or with their coworkers. We also have a group of graduate student consultants who are offering syllabus reviews and discussions with instructors who are interested in how they might diversify their offerings or create policies, course designs, or content in ways that are consistent with our EDI advancement principles. I also think that, fundamentally, recruiting and retaining more diverse faculty is important because it provides role models and images for students to see faculty members who look like them or share some of their life experiences. These new recruiting efforts, we hope, will also help increase the pipeline of diverse students undertaking psychology careers.  
How can we collectively create an inclusive and welcoming psychology community?

I'd say the first thing is you can't be self-complacent. You have to constantly be questioning your assumptions and your biases. But it's not easy to do this, not because you're a bad person, but because life is really busy with many other things competing for your attention. So, starting with critically reflecting on the structures in our society, including in our department, is crucial to stop perpetuating inequalities that are upheld b. Part of that means stretching yourself to read or think or talk about things that you might not normally do or that might make you uncomfortable. So just being open to hearing different perspectives, including perspectives that call attention to your biases, as a way to strive for self-improvement will move things forward. Please consider coming to one of our workshops, lunch discussions, or book clubs put on by our EDI Training working group! 
How can our department members get involved with our EDI initiatives?
I'd recommend checking our department's EDI website where you'll see the different recommendations that we are enacting with a summary of the progress and the state of each recommendation formulated by the Task Force. There is also a webform which you can submit to indicate interest in joining any of the working groups that are carrying out our EDI initiatives. 
Do you have any last words to any incoming member of the psychology department who may be worried about the state of EDI in our department?
Know that EDI is something that we take very seriously and something that we're working hard to advance as part of our department's five-year strategic plan. I think the level of engagement shown in the department for carrying out the EDI initiatives, as well as the creation of my Associate Head position, reflect our broad commitment to diversity and inclusiveness. For instance, you can see the roster of all the folks involved in the EDI working groups. I feel very inspired and hopeful about what we're doing to make the department a better place. I also understand that this is a work in progress, and I hope to never be complacent about it. I'm always open to feedback and suggestions for the parts we're missing or for new types of initiatives. 
To join forces with the Psychology Department's equity committee, become a member of one of our EDI working groups.
By Othmane Khaled