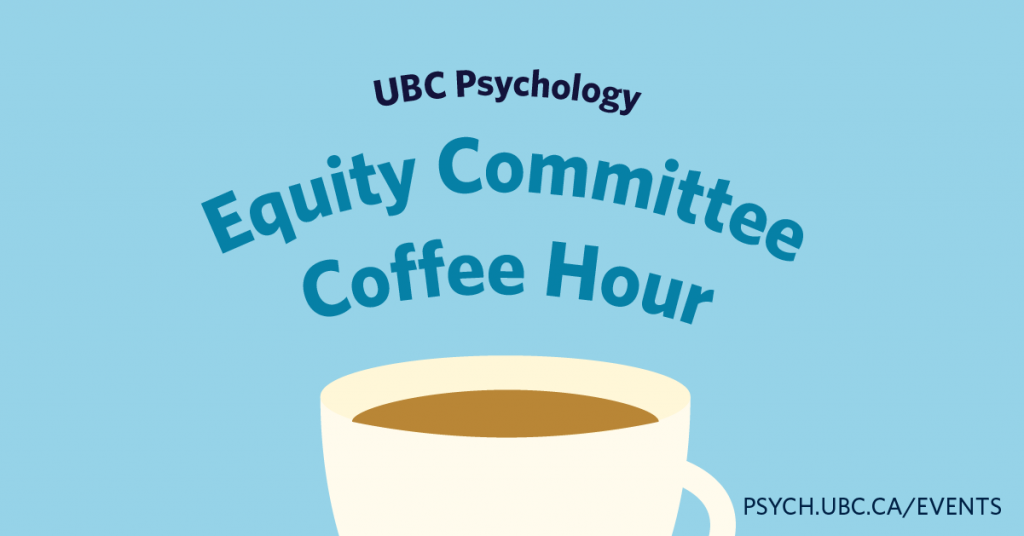 Ellen Jopling, a member of the Department of Psychology's Equity Committee, will be hosting an Equity Coffee Hour at Loafe Café.
Each week, a different member of the department's Equity Committee will be stationed at a coffee shop on campus, waiting for UBC Psychology faculty, staff, graduate or undergraduate students to drop by for a chat. If you have a concern related to equity or diversity, you can come to learn about existing resources, if you have a suggestion for the committee you can share it, or if you just want to chat about equity and diversity in the department, you're welcome!

Ellen Jopling, Graduate Student
Originally from Vancouver, I completed my undergrad in Ontario before the mountains drew me back to BC for my graduate studies. I can help you navigate equity and inclusion-related issues in the department, such as figuring out how to work with the Centre for Accessibility or how to start conversations with your instructor(s) about inclusivity in the classroom.