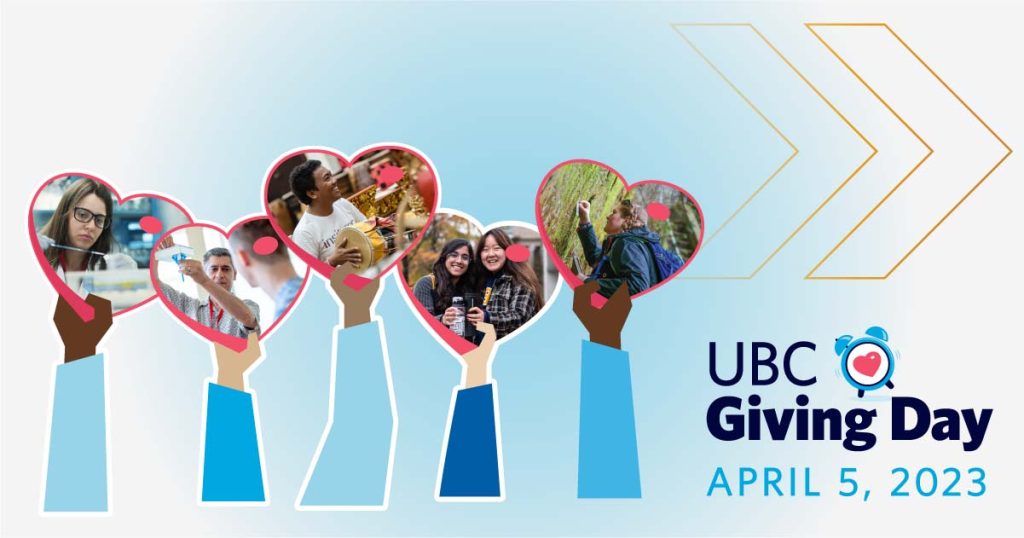 Celebrate Giving Day with us on April 5.
All gifts to the Psychology Inclusive Excellence Student Fund on April 5 will be double-matched by UBC Psychology, up to a total of $2,500.
Applying to an undergraduate or graduate program can be overwhelming – and students from disadvantaged backgrounds face even more challenges, including less access to opportunities, mentorship, and peer support. Empower psychology students today with a gift to the Psychology Inclusive Excellence Student Fund. Established by faculty, alumni, and staff, the fund provides critical support to undergraduate and graduate students who have overcome historical, persistent, or systemic marginalization to achieve academic excellence.
Your gift will help fund research assistant positions and provide recipients with critical learning opportunities to work directly with faculty researchers in a psychology laboratory.
Give what you can, share, challenge others to do the same. Together, we can create a more equitable, diverse, and inclusive psychology department community for the benefit of all.