FEATURING
Dr. Rena Repetti, UCLA
TITLE
Putting Family Relationships under the Microscope
ABSTRACT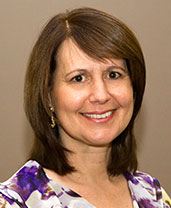 Families are not frozen dioramas; they are alive, active and changing. An intensive repeated measures approach reaches beyond static representations of the family toward more dynamic models that depict "life as it is lived." Research using diaries and biological sampling in everyday life has burgeoned in the family research literature. These methods are part of a larger class of naturalistic methods that assess families in action, and that includes direct video and audio recordings taken in everyday environments. My talk will illustrate how observations, diaries and biological data collected in natural settings can lead to new insights into the emotional, physiological and behavioral aspects of family interaction, and their implications for health.
BIO
Rena Repetti conducts research in stress, coping, and social interactions, particularly focusing on children and family relationships.
---
Annually the Department of Psychology hosts a Colloquia Series throughout the academic year.