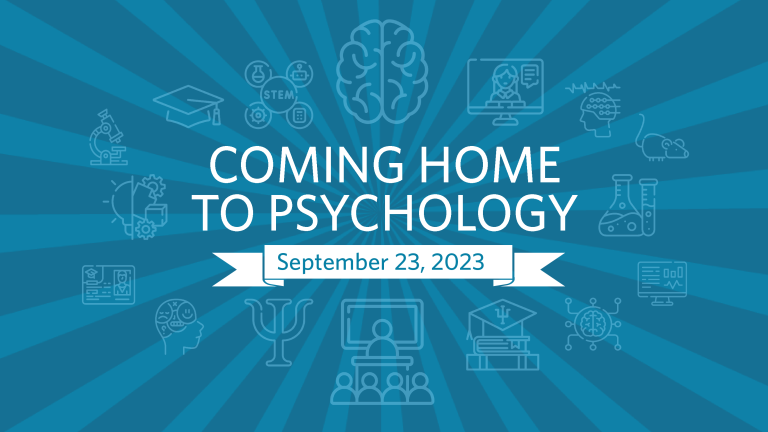 Reconnect and reminisce with your psychology faculty, peers and alumni during UBC Homecoming.
Coming Home to Psychology celebrates the latest psychological research with an engaging talk from a psychology alumnus and a research area showcase.
---
Schedule
Psychology Area Research Showcase | 1:00-2:00 pm
Meet our researchers and explore the latest psychological research
Colloquium with Psychology Alumnus | 2:00-3:00 pm (in-person and online)
Featuring Dr. Antonya Gonzalez, Associate Professor of Psychology at Western Washington University
Dr. Gonzalez examines the causes, content, and consequences of cultural attitudes, stereotypes, and beliefs about social groups across development.
---
About the Colloquium
Title: Parent and child beliefs about social inequality
Abstract: Inequality continues to increase worldwide, with negative consequences for both individual and societal well-being. However, recent research has found that inequality-perpetuating behavior can potentially be reduced by shifting individuals' explanations for why inequality exists. Specifically, believing that inequality is under individual control is linked to less support for economic redistribution and equitable policies, while believing that inequality is due to less controllable causes, such as luck, family wealth, or government policy, has been linked to inequality-reducing behaviors. The following research investigates the origins of these beliefs in childhood by examining the development of parents' and children's explanations for social inequality.The first two studies provide evidence that like adults, children and adolescents' giving behavior is impacted by their beliefs about inequality. The next three studies examine how parents might play a role in the transmission of these beliefs. We explore how parents choose to discuss inequality with their children, and the relationship between their explanations for inequality and their children's. Overall, this research suggests that beliefs about inequality impact giving behavior early in development, and parents may play an important role in transmitting these beliefs.
RSVP
---
Accessibility
We strive to host inclusive, accessible events that enable all individuals to engage fully. To be respectful of those with allergies and environmental sensitivities, we ask that you please refrain from wearing strong fragrances. To request an accommodation or for inquiries about accessibility, please contact the Psychology communications team at: comm.web@psych.ubc.ca.