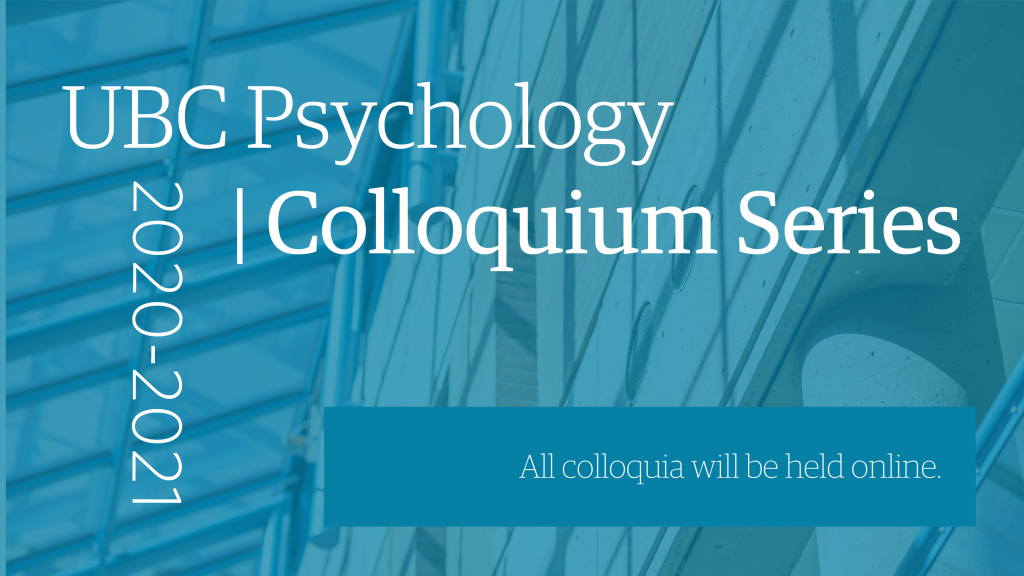 This colloquium will be held online. An event link will be made available closer to the date.
FEATURING
Dr. Michele Gelfand, Professor of Psychology at the University of Maryland, College Park.
TITLE
Title to follow.
ABSTRACT
Abstract to follow.
BIO
Dr. Michele Gelfand is a Professor of Psychology and Affiliate of the RH Smith School of Business at the University of Maryland. Under her direction, the Culture Lab studies the strength of cultural norms, negotiation, conflict, revenge, forgiveness, and diversity. Dr. Gelfand's philosophy is to incorporate as many interdisciplinary perspectives as possible into her research. She works with computer scientists, neuroscientists, political scientists, and–increasingly–biologists to understand all things cultural.
---
Annually the Department of Psychology hosts a Colloquia Series throughout the academic year. This exciting program brings us together outside of the classroom to have conversations with the speakers we've invited to our campus to share their ideas. You'll have the chance to hear from international speakers on a wide range of provocative topics