WATCH VIDEO
TITLE
Pathways After the Psychology Bachelor's Degree: What We Know, What We Know We Don't Know, and What's Next
ABSTRACT
Following receipt of the bachelor's degree in psychology, graduates tend to follow one of three emergent pathways: (a) they enter the psychology workforce, (a) they seek more education in a professional field (e.g., medicine, law, occupational therapy, veterinarian), or (c) they seek more education in psychology (i.e., graduate school to earn a master's degree or doctorate).  The specific decisional processing is unclear (i.e., how do students make the choice to go on for more education or not), and with little information about first position after college (and much less about longitudinal career success), providing advice to psychology majors is problematic.  What is known is presented here and emerging areas of research are shared.
BIO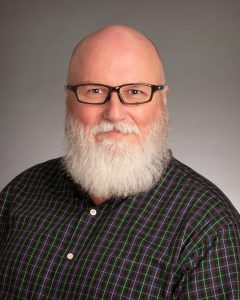 Dr. Eric Landrum is a professor of psychology and department chair at Boise State University, receiving his PhD in cognitive psychology from Southern Illinois University-Carbondale. His research interests center on the educational conditions that best facilitate student success as well as the use of SoTL strategies to advance the efforts of scientist-educators. He has over 425 professional presentations at conferences and published 3 edited texts, 23 books/textbooks, 29 book chapters, and has published over 85 professional articles in scholarly, peer-reviewed journals. He has worked with over 300 undergraduate research assistants and taught over 13,000 students in 27 years at Boise State. During the October 2014 Educational Leadership Conference in Washington, DC, Eric was presented with a Presidential Citation from then APA President Nadine Kaslow for his outstanding contributions to the teaching of psychology. With the launch of a new APA journal in 2015—Scholarship of Teaching and Learning in Psychology—he serves as one of its inaugural co-editors. He is a member of the American Psychological Association, a fellow in APA's Division Two (Society for the Teaching of Psychology or STP), served as STP Secretary (2009-2011) and STP President (2014); he is also a Fellow of Division One (General Psychology). He was a charter member of the Association for Psychological Science and was named a Fellow in 2018. During 2016-2017 Eric served as President of the Rocky Mountain Psychological Association (RMPA) and during 2017-2018 served as President of Psi Chi, the International Honor Society in Psychology. In August 2019, he received the American Psychological Foundation's Charles L. Brewer Distinguished Teaching of Psychology Award, the highest award given to teachers of psychology in America.
---
Annually the Department of Psychology hosts a Colloquia Series throughout the academic year. This exciting program brings us together outside of the classroom to have conversations with the speakers we've invited to our campus to share their ideas. You'll have the chance to hear from international speakers on a wide range of provocative topics.