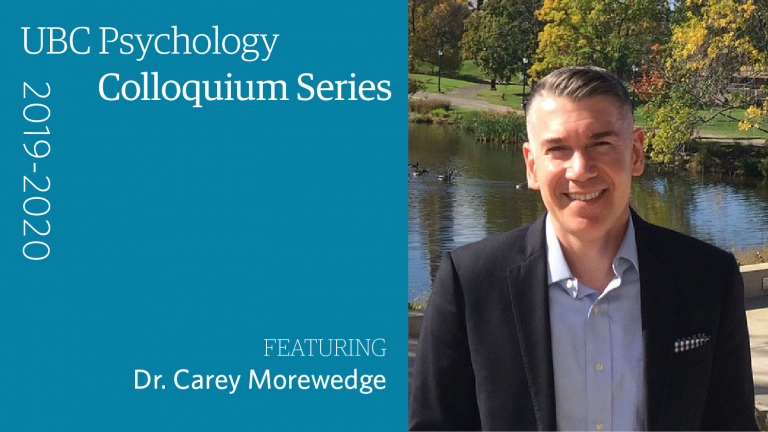 Dr. Carey K. Morewedge, Professor of Marketing and Everett W. Lord Distinguished Faculty Scholar in the Questrom School of Business at Boston University.
Title and abstract coming soon!
BIO
Dr. Carey K. Morewedge researches how high-level cognitive processes such as memory, attention, and mental imagery influence consequential human judgments and decisions. His research is distinctive in elucidating how these basic processes influence judgments of utility—the value or pleasure that experiences provide—often more than the physical properties or market value of experiences. Judgments of utility are consequential as they determine which experiences people choose, how much of experiences they choose to have, and how much money, time, and effort they will spend to acquire or avoid them.
Dr. Morewedge received a PhD in Social Psychology in 2006 from Harvard University. He was a Postdoctoral Researcher Associate in the Woodrow Wilson School of Public Policy from 2006 until 2007. He served as an Assistant and Associate Professor at Carnegie Mellon University in the Department of Social and Decision Sciences and the Marketing group at the Tepper School of Business from 2007 until 2013. In 2014, he joined the Marketing faculty at Boston University.
---
Annually the Department of Psychology hosts a Colloquia Series throughout the academic year.