FEATURING
Dr. Christine Chambers, Dalhousie University
TITLE
From Evidence to Influence: Making a Difference for Children in Pain
ABSTRACT
In the long run, scientific research will only help patients if it can be effectively disseminated and implemented. Unfortunately, the public is generally unaware of the value and importance of psychological research and best available evidence is often not used in practice or integrated into policy. The full potential of research can only be realized if it is effectively disseminated to patients, health care providers, policymakers, and other stakeholders, and implemented into clinical practice and health policy. This plenary will provide an overview of the practice of dissemination and the science of implementation as applied to children's pain management. Dissemination involves the sharing and spreading of scientific findings, while implementation focuses on the use of strategies to adopt and integrate science-based intervention to change practice and improve care. The presentation will highlight how, to make gains in health outcomes, including children's pain, one must consider the application of scientific discoveries to different types of knowledge users and settings, the value of partnerships, the importance of patient engagement, and the role of evolving communication technologies. These factors are critical in promoting sustainable uptake and moving research from bench to bedside and beyond.
BIO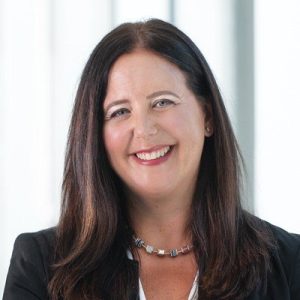 Dr. Christine Chambers is a clinical psychologist, Canada Research Chair (Tier 1) in Children's Pain, and Killam Professor of Pediatrics and Psychology & Neuroscience at Dalhousie University. She is also the Scientific Director of Solutions for Kids in Pain (SKIP), a national knowledge mobilization network funded by the Networks of Centres of Excellence and co-directed by Children's Healthcare Canada. She is a fellow of the Canadian Academy of Health Sciences and a member of the Royal Society of Canada's College of New Scholars, Artists and Scientists. Dr. Chambers' research, based in the Centre for Pediatric Pain Research at the IWK Health Centre, is aimed at improving the assessment and management of children's pain.
Dr. Chambers has published over 160 articles in peer-reviewed scientific journals and is invited to give public presentations around the world. She is a leader in patient engagement and knowledge mobilization. She has given a TEDx talk on children's pain and developed a YouTube video for parents about how to manage needle pain. She led the #ItDoesntHaveToHurt initiative, in partnership with Erica Ehm's YMC.ca, funded by the Canadian Institutes of Health Research (CIHR). This initiative for parents generated 150 million views worldwide, trended on social media, and was featured in national and international media. The Women's Executive Network named her one of the 2019 Canada's Most Powerful Women: Top 100 Award Winners, joining a community of Canada's most influential women leaders. Dr. Chambers is a leader in children's health research and care who is passionate about patient engagement and research impact.
Dr. Chambers completed her PhD in Clinical Psychology at the University of British Columbia and her internship in the Brown University School of Medicine.
---
Annually the Department of Psychology hosts a Colloquia Series throughout the academic year. This exciting program brings us together outside of the classroom to have conversations with the speakers we've invited to our campus to share their ideas. You'll have the chance to hear from international speakers on a wide range of provocative topics.