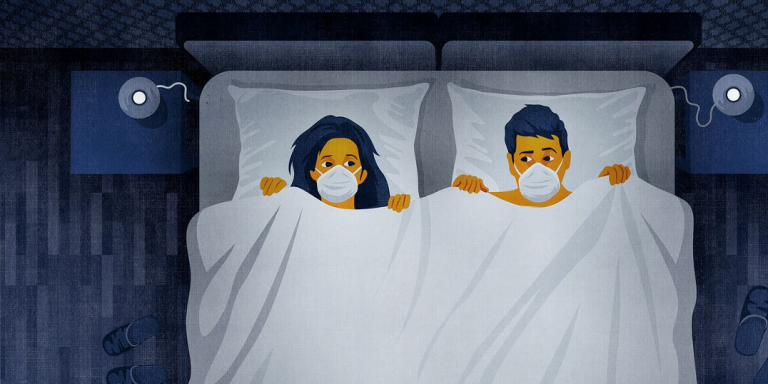 This survey is now closed
Researchers from UBC's Sexual Health Research are conducting a study to gain insight on how the COVID-19 pandemic has impacted sexuality.
Dr. Lori Brotto, director of UBC Sexual Health Research, Executive Director of the Women's Health Research Institute, and professor in the department of Obstetrics and Gynaecology, specializes in women's sexual health with a focus on the development of mindfulness-based psychological treatment for women.
Dr. Brotto is conducting research to answer our questions about how the COVID-19 pandemic could affect social, psychological, and behavioural aspects of sexual health, and to identify groups most vulnerable to adverse outcomes. Please click here to find out more about the COVERS Study.
What do you hope to learn from this research?
The goal of this study is to evaluate the short- and long-term impact of COVID-19 on aspects of sexual health. Specifically, we aim to understand how changes in individuals' lives related to COVID-19 impact sexual behaviour (changes in frequency and types of solitary and partnered sexual activity), relationship status and satisfaction, sexual health behaviours (birth control and condom use), sexual motivation, sexual coercion, sexual satisfaction, anxiety and depression levels. The findings can be used more broadly to understand the impact of other pandemics.
How might the COVID-19 pandemic affect each of us differently?
The global response to the COVID-19 pandemic is unprecedented. Individuals' lives have changed abruptly, and the lasting impact of these stressors is yet to be determined. There is great uncertainty around the timeline of these current conditions and many individuals' lives have changed across many domains but most notably in terms of their social support. People may be faced with changes in their romantic and sexual relationships due to the lifestyle changes that have resulted from the global response to COVID-19.
What do we know about sexual well-being during pandemics?
Research on sexual well-being during pandemics are almost all limited to sexual risk taking and prevention during the HIV/AIDS pandemic. With the implementation of necessary measures such as social distancing and self-isolation it is unclear how these abrupt changes to individuals' social support and relationship structures will impact their sexual and psychological well-being. Many have raised concerns about a new baby boom, condom shortages, increases in divorce rates and both consensual and non-consensual sex. These concerns highlight a need to capture these potential changes in order to understand how sexual health and well-being are impacted during times of extreme stress and sudden change.
How can people take part in the study?
We are incredibly grateful to anyone who is interested in participating in our research. The study is entirely online and involves completing one online questionnaire package every 4 weeks for 6 months. For each online questionnaire package, participants will be entered into a monthly draw for a chance to win one of eight $50 Visa gift cards.
People who are interested can learn more about the study by visiting our website: https://brottolab.med.ubc.ca, or participate by completing this survey COVERS.
---
Principal Investigator:
Dr. Lori Brotto
Co-Investigators:
Faith Jabs
Natalie Brown
Sonia Milani