Stanley Coren
Professor Emeritus
location_on
Mailing address: 2136 West Mall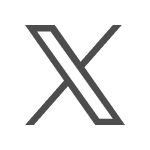 Twitter

Facebook
Research Area
Education
FRSC, PhD, Stanford University, 1968
---
About
Dr. Stanley Coren is Professor Emeritus in the Department of Psychology at the University of British Columbia. He is best known to the public for his popular books on dogs and on general psychological issues, however within the scientific world he is also a highly respected scientist having done research in a wide range of psychological areas including sensory processes (vision and hearing), neuropsychology (handedness, sleep, birth stress effects and behavior genetics) and cognition (information processing and intelligence).
He has published over 400 scientific reports in professional journals as well as 19 books for students and professionals. He has received many honors and awards for his scientific work, has been named a Fellow of the Royal Society of Canada and was named as one of the 2000 outstanding scientists of the Twentieth Century by the International Biographical Society. He was also awarded the honorary degree of DSc by Guelph University for his scientific and other contributions.
---
Teaching
---
Research
Research interests include human perception and perceptual development (vision and audition); laterality (particularly handedness); behavioral medicine; behavior genetics; general cognitive processes and sleep. Canine behavior, and human/animal bonding.
---
Publications
Evolutionary Pressure on Meat Eating. In: ShackelfordT., Weekes-Shackelford V. (eds) Encyclopedia of Evolutionary Psychological Science. (Springer International Publishing, 2019)
Gods, Ghosts and Black Dogs: The fascinating folklore and mythology of dogs. (Hubble & Hattie, 2016)
The Wisdom of Dogs. (Blue Terrier Press, 2014)
Do Dogs Dream? Nearly Everything Your Dog Wants You to Know. (W.W. Norton & Co., 2012)
Born to Bark: My Adventures with an Irrepressible and Unforgettable Dog. (Free Press, 2010) [Winner of the Maxwell Medal of Excellence from the Dog Writers Association of America]
Dogs All-In-One for Dummies. (Wiley, 2010)
The Modern Dog. (Free Press, 2008)
Why do dogs have wet noses? (Kids Can Press, 2008) Winner of the Animal Behavior Society's award for Best Children's Book
Understanding your dog for dummies. (Wiley Publishing Inc., 2007)
Why does my dog act that way? A complete guide to your dog's personality. (Free Press, 2006)
The Intelligence of Dogs (Free Press, 2006) [Revised and updated edition, first edition 1993]
Sensation and Perception 6th ed. (John Wiley & Sons, 2004) [First edition 1978]
The Pawprints of history: Dogs and the course of human events. (Free Press, 2003)
How to speak dog: Mastering the art of dog-human communication. (Fireside Books, Simon & Schuster – Free Press[48] 2001)
Why We Love The Dogs We Do. (Free Press, 1998)
What Do Dogs Know? (Free Press, 1997)
Sleep Thieves. (Free Press, 1996)
The left-hander syndrome: the causes and consequences of left-handedness. (Vintage Books, 1993) [Revised edition with new "Afterword", first edition 1991][Finalist for the Los Angeles Times Book Award]
Left-handedness: Behavioral implications and anomalies. (Advances in Psychology, North-Holland, 1990)
Lateral preferences and human behavior. (Springer Verlag, 1981)
Seeing is Deceiving: The Psycholosgy of Visual Illusions. (Lawrence Erlbaum Associates, 1978)
---
Awards
Dog Writers Association of America Maxwell Medal of Excellence for dr. Coren's book "Born to Bark" and his educational blog "Canine Corner (2012, 2014)
Library Association of British Columbia Red Cedar Book Award best nonfiction children's book "Why Do Dogs Have Wet Noses?" (2009)
Animal Behavior Society Outstanding Children's Book Award for "Why Do Dogs Have Wet Noses? (2007)
International Positive Dog Training Association Writer of the Year (2006 and 2007)
Robert E.Knox Master Teaching Award (1993, 1996, 2006)
International Biographical Association's "2000 Outstanding Scientists of the Twentieth Century" (2000)
Royal Society of Canada Fellow (1999)
American Association of Applied and Preventative Psychology Fellow (1992)
American Psychological Association Fellow (1988)
Association for Psychological Science Fellow (1988)
Killam Faculty Research Fellowship (1988)
Canadian Psychological Association Fellow (1980)
American Academy of Optometry Fellow (1976)
---