Luke Clark
Professor and Area Coordinator
location_on
Office: Room 4342B in CIRS | Mailing address: 2136 West Mall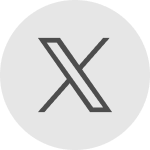 Twitter
Research Area
Education
PhD, Oxford University, 2000
---
About
Dr. Luke Clark is a Professor in the Department of Psychology and Director of the Centre for Gambling Research at UBC. The Centre was established in 2014 with funding from the Province of British Columbia government and the British Columbia Lottery Corporation.
His current research focuses on 3 main questions: i) how do the psychological features of specific gambling products (e.g. modern slot machines) relate to gambling harms? ii) how do biological and psychological traits create vulnerability to disordered gambling? iii) how can behavioural data from online gambling be used to identify at-risk individuals?
He is an Assistant Editor for two of the leading journals in the field, Addiction and International Gambling Studies.
---
Teaching
---
Research
Research interests include cognitive and neurobiological mechanisms involved in gambling behaviour and disordered gambling, with a particular focus on cognitive distortions including the illusion of control and the gambler's fallacy; behavioural addictions; the neural, neurochemical and psychophysiological basis of human decision-making.
---
Publications
Deng X, Lesch T, Clark L. Pareto Distributions in Online Casino Gambling: Sensitivity to Timeframe and Associations with Self Exclusion, Addictive Behaviors, 2021, 120: 106968.
Xuereb S, Kim AHS, Clark L, Wohl MJA. Substitution behaviors among people who gamble during COVID-19 precipitated casino closures. International Gambling Studies, 2021. DOI: 10.1080/14459795.2021.1903062
Finkenwirth S, Macdonald K, Deng X, Lesch T, Clark L. Using machine learning to predict self-exclusion status in online gamblers on the PlayNow.com platform in British Columbia. International Gambling Studies, 2021, DOI:10.1080/14459795.2020.1832132
Limbrick-Oldfield E, Cherkasova MV, Kennedy D, Goshko CB, Griffin D, Barton JJS, Clark L. Gambling disorder is associated with reduced sensitivity to expected value during risky choice. Journal of Behavioral Addictions, 2020, 9: 1044-1055.
Wu Y, Kennedy D, Goshko CB, Clark L. "Should've known better": Counterfactual processing in disordered gambling. Addictive Behaviors, 2020, 112: 106622.
Zack M, St George R, Clark L. Dopaminergic signalling of uncertainty and the aetiology of gambling addiction. Progress in Neuropsychopharmacology & Biological Psychiatry, 2020, 99: 109853.
Murch WS, Limbrick-Oldfield EH, Ferrari MA, MacDonald KI, Fooken J, Cherkasova MV, Spering M, Clark L. Zoned in or zoned out? Investigating immersion in slot machine gambling using mobile eye tracking. Addiction, 2020, 115, 1127-1138.
Tobias-Webb J, Limbrick-Oldfield EH, Vearncombe S, Duka T, Clark L. The effects of alcohol on sequential decision-making biases during gambling. Psychopharmacology, 2020, 237, 395–407.
Limbrick-Oldfield E, Cocks R, Mick I, Bowden-Jones H, Lingford-Hughes A, Clark L. Impulsive choice and reward processing in the vulnerability to gambling disorder: a study of affected siblings. Neuropsychopharmacology, 2020, 45: 292–300; https://doi.org/10.1038/s41386-019-0534-1.
Zhang K, Clark L. Loss-chasing in gambling behaviour: neurocognitive and behavioural economic perspectives. Current Opinion in Behavioral Sciences 2020, 31, 1-7.
Deng X, Lesch T, Clark L. Applying data science to behavioural analysis of online gambling. Current Addiction Reports 2019, 6: 159-164.
Brooks GA, Clark L. Associations between loot box use, problematic gaming and gambling, and gambling-related cognitions. Addictive Behaviors 2019, 96, 26-34.
Clark L, Boileau I, Zack M. Neuroimaging of reward mechanisms in Gambling Disorder: an integrative review. Molecular Psychiatry 2018. doi: 10.1038/s41380-018-0230-2
Tobias-Webb J, Griggs RL, Kaufman N, Clark L. Role reversal: the influence of slot machine gambling on subsequent alcohol consumption. Journal of Gambling Studies, 2018. Doi: 10.1007/s10899-018-9787-6
Limbrick-Oldfield E, Mick I, Cocks RE, McGonigle J, Sharman S, Goldstone AP, Stokes PRA, Waldman A, Erritzoe D, Bowden-Jones H, Nutt D, Lingford-Hughes A, & Clark, L. Neural substrates of cue reactivity and craving in Gambling Disorder. Translational Psychiatry, 2017, 7(1):e992.
Tobias-Webb J, Limbrick-Oldfield E, Gillan C, Moore J, Aitken MRF, Clark L. Let me take the wheel: illusory control and sense of agency. Quarterly Journal of Experimental Psychology, 2017, 70:1732-1746.
Murch WS, Chu SWM, Clark L. Measuring the slot machine zone with attentional dual tasks and respiratory sinus arrhythmia. Psychology of Addictive Behaviors, 2017, 31: 375-384.
For full list of publications and preprint copies, please visit lab website.
---
Awards
UBC Killam Research Prize (2020)
Scientific Achievement Award from the National Center for Responsible Gambling (2015)
---
Graduate Supervision
Dr. Clark is currently not accepting graduate students.
---