Liisa A.M. Galea
Professor and Distinguished University Scholar; Lead, Women's Health Research Cluster
location_on
Room 3450K DMCBH-2215 Wesbrook Mall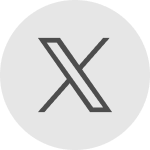 Twitter
Research Area
Education
PhD, University of Western Ontario, 1994
---
About
Dr. Liisa Galea is a Professor in the Department of Psychology and a member of the Centre for Brain Health at the University of British Columbia (UBC). She is also Health Advisor to VPRI, Lead of the Women's Health Research Cluster and a Scientific Advisor for the Women's Health Research Institute. Her research investigates how sex hormones influence brain health and disease in both females and males. The main goal of her research is to improve brain health for women and men by examining the influence of sex and sex hormones on normal and diseased brain states such as depression and Alzheimer's disease.
---
Teaching
---
Research
Research interests include sex and sex hormone influence on brain health (cognitive and emotional); Estrogens impact on neuroplasticity and resilience to stress; neuropsychiatric and neurodegenerative disorders; postpartum depression, short and long-term impact of reproductive experience (motherhood) on the brain; impact of sex hormones across the lifespan.
Dr. Galea's secondary research area is Health.
---
Publications
Yagi, S., Galea, L.A.M. (in press). Sex Differences in Hippocampal Cognition and Neurogenesis. Neuropsychopharmacology.
Galea, L.A.M., Roes, M.M., Dimech C.J., Chow, C, Mahmoud, R., Lieblich, S.E., Duarte-Guterman, P. (2018). Premarin has opposing effects on spatial learning, neural activation, and serum cytokines in middle aged female rats depending on reproductive history. Neurobiology of Aging, 70, 291-307.
Galea, L.A.M., Qiu, W, Duarte-Guterman, P. (2018). Beyond Sex Differences: Short and Long-Term Implications of Motherhood on Women's Health. Current Opinion in Physiology 6, 82-86.
Gobinath, A.R., Richardson, R., Chow, C, Workman, J.L., Lieblich, S.E., Barr, A.M., Galea, L.A.M. (2018) Voluntary running influences the efficacy of fluoxetine treatment in a model of postpartum depression. Neuropharmacology, 128:106-118
Swift-Gallant, A., Duarte-Guterman, P, Hamson, DK, Ibrahim, M., Monks, DA, Galea, LAM (2018). Neural androgen receptors affect the number of surviving new neurons in the adult dentate gyrus of male mice. Journal of Neuroendocrinology 30(4):e12578.
Galea, L.A.M., Frick KM, Hampson, E., Sohrabji F, Choleris E (2017) Why estrogens matter for behavior and brain health. Neuroscience and Biobehavioral Reviews 76(Pt B):363-379.
Mahmoud R, Wainwright SR, Chaiton J, Lieblich SE, Galea LAM. (2016). Ovarian hormones impart resilience against chronic unpredictable stress and modulate the effects of fluoxetine on hippocampal plasticity in middle-aged female rats. Neuropharmacology, 107:278-293
Wainwright, S.R., Barha, CK, Hamson DK, Epp, JR, Rutishauser U., Galea, L.A.M. (2016). Enzymatic depletion of the polysialic acid moiety associated with the neural cell adhesion molecule inhibits antidepressant efficacy. Neuropsychopharmacology, 41(6):1670-80
Yagi, S., Chow C, Lieblich, SE, Galea, L.A.M. (2016) Sex and strategy use matters for pattern separation, adult neurogenesis and immediate early gene expression in the hippocampus. Hippocampus, 26, 87-101.
---
Awards
Michael Smith Health Research BC C2 Award (2022)
Michael Smith Foundation for Health Research (2019)
NSERC-Discovery Accelerator Supplement (2007, 2018)
Dean of Arts Faculty Research Award (2015)
Vancouver YWCA Women of Distinction Award (2015)
APS James McKeen Cattell Fund Sabbatical Fellowship (2012)
International Behavioral Neuroscience Society Fellow (2012)
Kavli Foundation Fellow (2009)
Michael Smith Senior Scholar Award (2006)
Distinguished University Scholar, UBC (2004)
Robert E. Knox Master Teaching Award (2001)
Killam Faculty Research Prize (2006)
Killam Faculty Research Fellowship  (2004)
---