Jeremy Biesanz
Professor
location_on
Office address: CIRS Rm 4351 | Mailing address: 2136 West Mall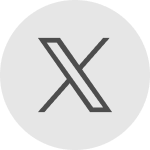 Twitter
Research Area
Education
PhD, Arizona State University, 1999
---
About
Dr. Jeremy C. Biesanz mainly investigates Social psychology, Social perception, Developmental psychology, Personality and Welfare. He has researched Social perception in several fields, including Stereotype, Interpersonal relationship and Social cognition. His biological study spans a wide range of topics, including Social relation, Interpersonal communication, Perception, Interpersonal perception and Normative.
Much of his study explores Developmental psychology relationship to Social influence. Jeremy C. Biesanz is involved in the study of Personality that focuses on Big Five personality traits in particular. The study incorporates disciplines such as Confirmatory factor analysis, Test validity, Personality Assessment Inventory and Psychometrics in addition to Big Five personality traits.
---
Teaching
---
Research
Research interests include personality, interpersonal perception, accuracy, personality coherence, quantitative methods. Dr. Biesanz's secondary research area is Social/Personality.
The Social Accuracy Lab examines the process of how, when, and why one forms more or less accurate impressions of others using the Social Accuracy Model (SAM).
SAM is a componential model of interpersonal perception that estimates perceiver, target, and dyadic effects of different components of accuracy across traits simultaneously. For instance, Jane may be generally accurate in her perceptions of others and thus high in perceptive accuracy — the extent to which a particular perceiver's impressions are more or less accurate than other perceivers on average across different targets. Just as well, Jake may be accurately perceived by others and thus high in expressive accuracy — the extent to which a particular target is accurately perceived on average across different perceivers. We study overall levels and variability in accuracy and bias in impressions, as well as examine various factors that impact these perceptual tendencies.
In parallel with our work in accuracy and personality, we also examine questions and issues related to quantitative methodology. This may include developing tools like SAM to address questions not previously posed by the field.
Alternatively, this may include work on developing better tools to help substantive researchers plan, report, and understand their data. Current quantitative work includes sample size planning, determining confidence intervals for standardized effect sizes, assessing mediational models, and visualizing the fit of interaction models.
---
Publications
For a list of publications, visit Dr. Jeremy Biesanz's website.
---
Awards
Society for Multivariate Experimental Psychology Cattell Early Career Research Award (2006)
---