Catharine Rankin
Professor
location_on
Office: Rm F155 Koerner Pavilion-2211 Wesbrook Mall | Mailing address: 2136 West Mall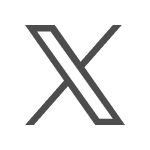 Twitter
Research Area
Education
PhD, City University of New York, 1984
---
About
Dr. Catharine Rankin is a professor in the Department of Psychology and a member of the Centre for Brain Health at the University of British Columbia. Dr Rankin is internationally recognized for her work using an invertebrate model system to address fundamental psychological questions about the effects of experience on the nervous system and behaviour. She was the first to show that the nematode Caenorhabditis elegans is capable of learning and memory, and has uncovered genes that play important roles in learning and memory. Her research is beginning to shed light on the cellular mechanisms of habituation, the simplest form of learning.
---
Teaching
---
Research
Her research is focused on understanding how experience changes the nervous system. To do this she uses a model system to study 1) the effects of experience early in development on adult behaviour and the nervous system and 2) adult learning and memory. The model system used is the nematode Caenorhabditis elegans, a popular genetic model system. Her lab uses behavioural, neural circuit and genetic analyses to determine the mechanisms through which experience alters the nervous system.
Dr. Rankin's secondary research areas are Cognitive Science and Developmental.
---
Publications
McDiarmid, TA, Au, V., Loewen, AD, Liang, J, Mizumoto, K., Moerman, DG and Rankin, CH. (2018). CRISPR-Cas9 human gene replacement and phenomic characterization in Caenorhabditis elegans to understand the functional conservation of human genes and decipher variants of uncertain significance. Disease Models and Mechanisms.(accepted)
Song, W. Zhang, S., Cai, F., Wu, Y., Bozorgmehr, T., Wang, Z., Zhang, S. Huang, D., Guo, J., Shen, L., Rankin, C.H., and Beisha, T., (2018) A novel presenilin-1 mutation causes Alzheimer disease without affecting Notch signaling. Nature Press Journal: Molecular Psychiatry https://doi.org/10.1038/s41380-018-0101-x
McDiarmid, TA, Yu, AJ, and Rankin, CH. (2018). Beyond the response – high throughput behavioral analyses to link genome to phenome in Caenorhabditis elegans. Genes, Brain and Behavior. Genes, Brain and Behavior. 17:3 https://doi.org/10.1111/gbb.12437
Yee Lian Chew, Buyun Zhao, Yongmin Cho, Yoshinori Tanizawa, Alex J Yu, Ardiel, EA., Catharine H Rankin, Hang Lu, Isabel Beets, William R Schafer (2018) A neuropeptide system transmits mechanosensory signals triggering sensitization and arousal in elegans Neuron. 99(6), 1233-1246.
Ardiel, E.L., Yu, A.J., Giles, A.C., and Rankin, C.H. (2017) Habituation as an adaptive shift in response strategy mediated by neuropeptides. Nature Press Journals: Science of Learning 2:9, 1-10.
McDiarmid, T. A. and Bernardos, A. C. and Rankin, C.H., (2017) Habituation is altered in neuropsychiatric disorders- a comprehensive review with recommendations for experimental design and analyses. Neuroscience and Biobehavioral Reviews. 80: 286-305.
Ardiel EA, Giles, AC, Yu, A., Lindsey, T., Lockery, S and Rankin, C.H. (2016) Dopamine receptor DOP-4 modulates habituation to repetitive photoactivation of a C. elegans polymodal nociceptor. Learning and Memory. 15;23(10):495-503.
Ardiel, E. A. and Rankin, C. H. (2015) Cross-referencing online activity with the connectome to identify and investigate a neglected, but well-connected neuron.  Current Biology 25, R1–R3.
Rankin, C. (2015) A review of transgenerational epigenetics for RNAi, longevity, germline maintenance and olfactory imprinting in Caenorhabditis elegans.  J Exp Biol, 218:41-49. doi:10.1242/jeb.108340
Schmid,S., Wilson,D.A. and Rankin, C.H. (2015) Habituation mechanisms and their importance for cognitive function. Frontiers in Integrative Neuroscience. doi: 10.3389/fnint.2014.00097
MacDiarmid, T., Ardiel, EA, and Rankin C.H. (2015) Neuropeptides and learning in C. elegans.  Current Opinion in Behavioral Science, 2:15–20.
Li, C. , Rose, J., Timbers, T.A., McEwan, A, Bozorgmehr, T. & Rankin, C. H. (2013) Memory Produced by Massed Training Depends on Presynaptic FMRF-amide Expression.  Learning and Memory 20(2):103-8.
Lau, HL, Timbers, TA, McEwan, AH, and Bozorgmehr, T. and Rankin CH (2013) Genetic Dissection of Memory for Associative and Non-Associative Learning in C. elegans. Genes, Brain and Behavior. 12(2):210-23.
Lin, HSC,  Sa, S., Chand, J. and Rankin, CH (2013) Dynamic and persistent effects of ethanol exposure on development: an in vivo analysis during and after embryonic ethanol exposure in C. elegans Alcoholism: Clinical and Experimental Research, 37 Suppl 1:E190-8 doi: 10.1111/j.1530-0277.2012.01856.x.
Timbers, TA, Giles, AC, Ardiel, EA, Kerr, (2013) Intensity discrimination deficits cause habituation changes in middle-aged C. elegans, Neurobiology of Aging 34(2):621-31
Swierczek, N*. Giles, A*, Rankin CH and Kerr R, (2011) High-throughout behavioral analysis in C. elegans, Nature Methods Jun 5;8(7):592-8 (*both authors contributed equally).
---
Awards
Peter Wall Institute for Advanced Studies – Distinguished Scholar in Residence (2006)
Killam Faculty Research Prize (2004)
Killam Faculty Research Fellowship (1995)
Charles A. McDowell Award (1993)
Killam Teaching Prize for Excellence in Teaching (1991)
NSERC Research Fellow (1987, 1990)
---
Additional Description
---