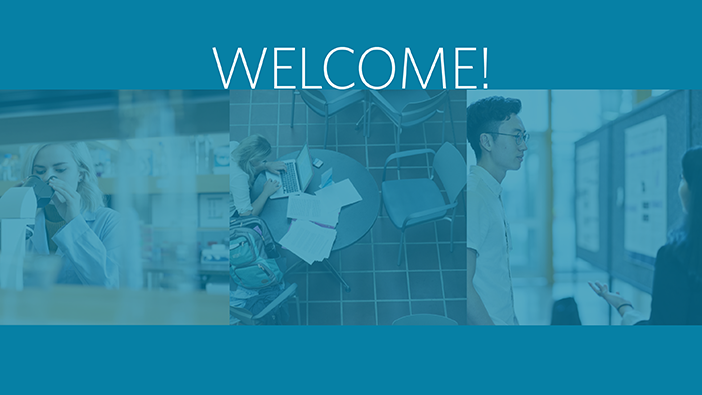 Message from the Department Head
Welcome to our returning students and to our new students who are on our campus (virtually) for the first time. We're thrilled that you've chosen to study psychology here at UBC.
We're proud of our accomplished, passionate and diverse community of students. Many of you work or volunteer in the classroom or in our labs and every year we learn from you, as you do from us.
Although we can't be together in person right now, we still offer the same support to our students. I encourage you to reach out and stay connected to both your professors and your peers.
With warmest wishes,
Geoffrey Hall
Head, Department of Psychology
---
UBC Psychology Orientation
UBC Psychology "Ask Me Anything" on Reddit: September 8 at 11:30am-2:00pm
A diverse team of people from the UBC Psychology community will be responding to your questions from u/UBCPsych and r/UBC/.
This is a chance for new and returning students to ask the department questions about psychology programs, student resources, research opportunities, life as an RA, student clubs, and much more, in real time. Meet the people taking part and learn about the kinds of questions they can answer here!
UBC Psychology and Behavioural Neuroscience Orientation 
Enrol in UBC Psychology's self-guided online orientation to learn about our academic programs, how to get involved in research, student life, how to stay connected, and much more. You'll also learn about the resources and support available to help you succeed in your studies—and to manage your physical and mental wellbeing.
Connect with UBC's PSA or Psi Chi at the Main Event
Virtually interact with over 300 student groups and services to explore the many opportunities and experiences available to you at UBC. The UBC Psychology Students' Association are hosting a virtual booth in the 'Faculty Fair Zone' and the UBC Psi Chi are hosting a virtual booth in the 'Academic Success Zone'. Search for their booths in the search bar or login with your CWL.
---
Campus COVID-19 information
Department COVID-19 information
The Department of Psychology is offering all of its BA and BSc courses online for the fall, for the health and safety of everyone. More.
UBC COVID-19 information
Please visit covid19.ubc.ca for the most up-to-date and authoritative source of information about the UBC's response to COVID-19.
---
Online learning
Education at UBC has transitioned to a fully online environment and we acknowledge your learning looks different. Get some tips for preparing to learn online. More.
---
Student support
To make sure you're ready for your studies as you start—or continue— your journey as a UBC student, UBC has resources to help you. More.