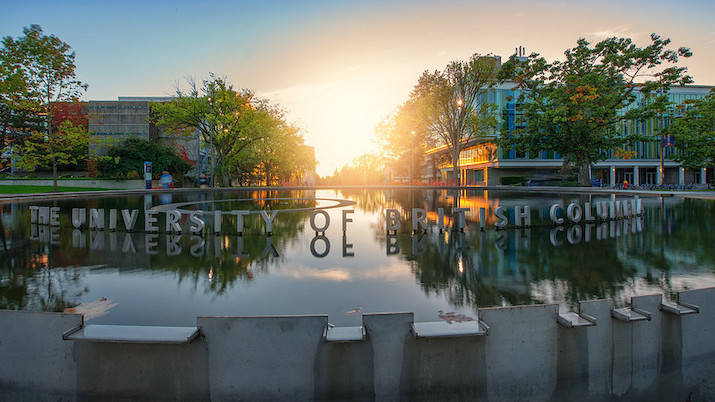 Faculty from the department of psychology have received federal funding from several programs awarded by the Social Sciences and Humanities Research Council (SSHRC) and Natural Sciences and Engineering Research Council (NSERC). These awards were announced as part of the Government of Canada's investment of more than $635 million for research. Projects led by UBC researchers and new and renewed UBC Canada Research Chairs were awarded approximately $48 million of this announced investment.
Funding for faculty from the department of psychology was received from SSHRC's Partnership Development Grants, SSHRC's Insight Grants, NSERC's Discovery Grants, and NSERC's Research Tools and Instruments Grants. These investments will fund a number of psychology projects including the building of collaborative networks in infant behavioural research, understanding the intrapersonal expression of perfection, and investigating the role of long-term experience in visual number sense.
The following psychology faculty received funding for these projects:
SSHRC Partnership Development Grants
Partnership Development Grants support formal partnerships between postsecondary institutions and public, private or not-for-profit organizations that will advance knowledge and understanding on critical issues of intellectual, social, economic and cultural significance. 
Dr. Kiley Hamlin
Building large-scale collaborative networks in infant and behavioural research
$ 200,000   (2 years)
"This project brings together hundreds of behavioural scientists to develop new research practices for large-scale grassroots collaborations, which allow us to answer questions together that no scientist or lab could answer alone. We are thrilled that SSHRC shares our vision to develop a new and more open way of conducting research, and are looking forward to developing develop tools and infrastructure to help others engaging in similar efforts."
Kiley Hamlin
Professor, UBC Psychology
---
SSHRC Insight Grants
Insight Grants support research excellence in the social sciences and humanities. Funding is available to both emerging and established scholars for research initiatives of two to five years.
Dr. Frances Chen
What happens when we turn away? Comparing empathic disengagement and engagement as modes of coping with others' distress
$ 140,749  (3 years)
Dr. Anita DeLongis
Dyadic coping in couples: What types of support are helpful?
$ 94,955  (2 years)
Dr. Paul Hewitt
Co-applicant: Dr. Susan Birch
Intrapersonal Expression of Perfection: The Perfectionistic Self-Relationship
$ 382,365  (5 years)
"With this SSHRC Insight Grant, we'll look at some issues in perfectionism from a different perspective than has been used before. It is exciting to address some issues that will be very helpful both in terms of links with psychopathology, relationship, and physical health problems but also psychotherapeutic treatments."
Paul Hewitt
Professor, UBC Psychology
Dr. Connor Kerns
UBC co-applicants: Dr. Daniela Palombo, Dr. Jason Rights
Social skill and social disconnection: Investigating the role of memory
$ 222,579 (5 years)
---
NSERC Discovery Grants
The Discovery Grants program assists in promoting and maintaining a diversified base of high-quality research capability in the natural sciences and engineering in Canadian universities, fostering research excellence, and providing a stimulating environment for research training
Dr. Samantha Dawson
Attentional Mechanisms Underlying Gendered Sexual Response
$ 190,000  (5 years)
Dr. Darko Odic
The role of long-term experience in the development and use of the visual number sense
$ 200,000  (5 years)
Dr. Victoria Savalei
Improving Fit Assessment and Incomplete Data Diagnostics in Structural Equation Modeling
$ 90,000  (5 years)
---
NSERC Research Tools and Instruments Grants
Research Tools and Instruments (RTI) grants foster and enhance the discovery, innovation and training capability of university researchers in the natural sciences and engineering by supporting the purchase of research equipment.
Dr. Stan Floresco
Imaging neurochemical and neural signaling with fiber photometry
$150,000