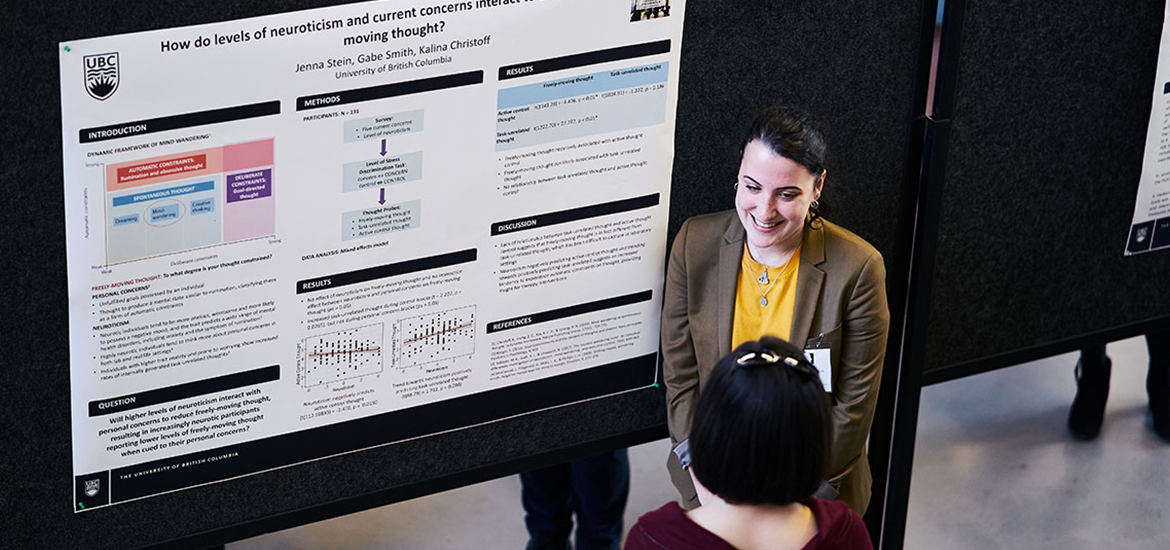 UBC Psychology's honours program provides advanced training in psychological research to outstanding students who intend to pursue graduate studies in psychology.
BA and BSc students who take part in the undergraduate program have access to small upper-level classes with a like-minded cohort of peers. The program offers students a chance to work with faculty researchers, design a unique research question, and present their findings at UBC's annual Psychology Undergraduate Research Conference (PURC).
Admission to the honours program is highly competitive with 20-25 incoming third-year students admitted into the program each year. The deadline to apply to the program has been extended to April 15, 2020.
Ahead of the deadline, 4th year honours students share their research, their favourite experience and why psychology students should consider applying for the program. Expand the accordions below to learn more about their experience in the honours program.
"My favourite aspect of the honours program is the wonderful, tight-knit community we have. Students take several courses together and we are always there to support each other — after all, we're all going through this together."
Ana Ivkov
BSc. Hons, Behavioural Neuroscience