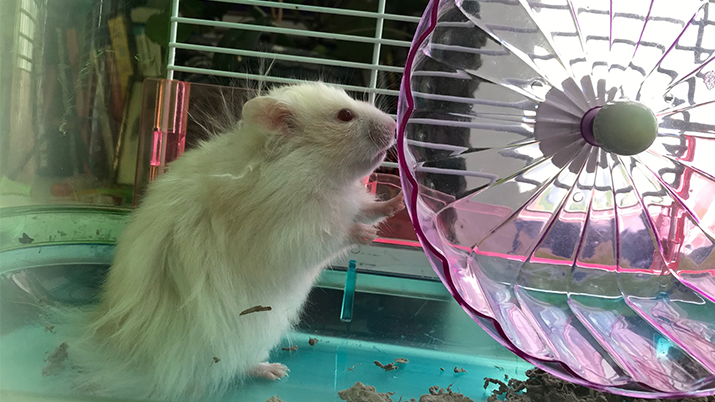 Mr. Floofles, a long-haired Syrian hamster, has been keeping Arash Farzaneh, an alumnus of UBC Psych, and his family happy throughout this pandemic. They say he has truly brightened their lives!
But, he also keeps them on their toes, as he is, what some might call, an "escape artist." Arash mentions that he has somehow managed to escape from his high-security three-story luxury mansion a couple of times.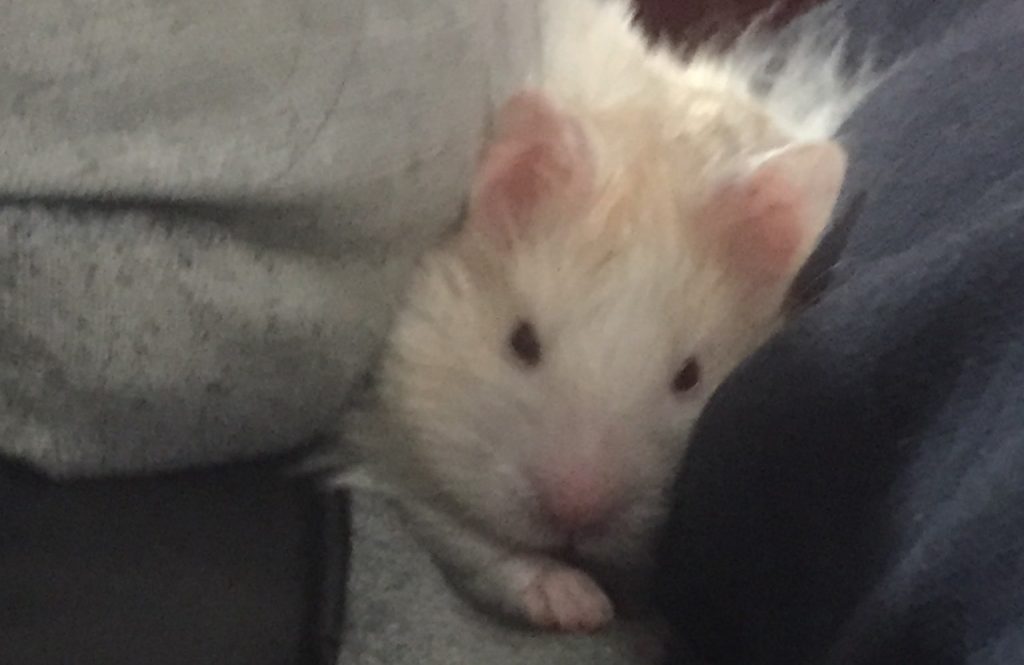 Mr. Floofles, also known as "Floof," "Ratoncito," "Ratichango," "Queso-y-totilla" (just to name a few) loves a good quesadilla, freshly baked home-made bread and peanuts. He even seems to respond to his name being called, especially when Arash and his family say "something yummy" or when they shake a bag.
Arash recounts that "when he first arrived at our home, he was a scared little hamster. But gradually, he got used to our presence, he overcame his fear and inhibitions, and now he has become a staple member of our family."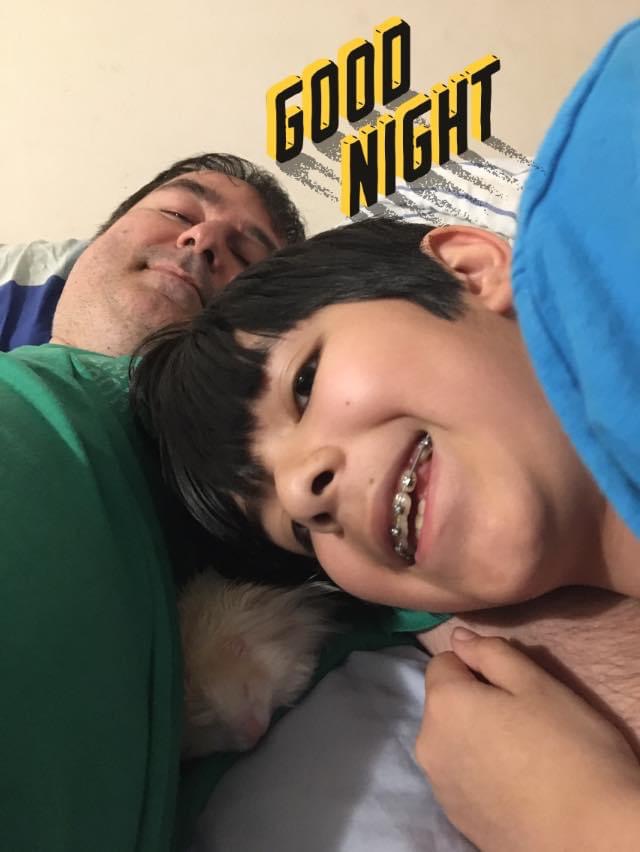 Every morning and every night, Mr. Floofles gets showered in cuddle sessions, good-night kisses and overall, love. He always seems to enjoy his downtime with the family on the couch as they watch movies and eat snacks.
For more on Mr. Floofles and his family, check out their Youtube Channel.