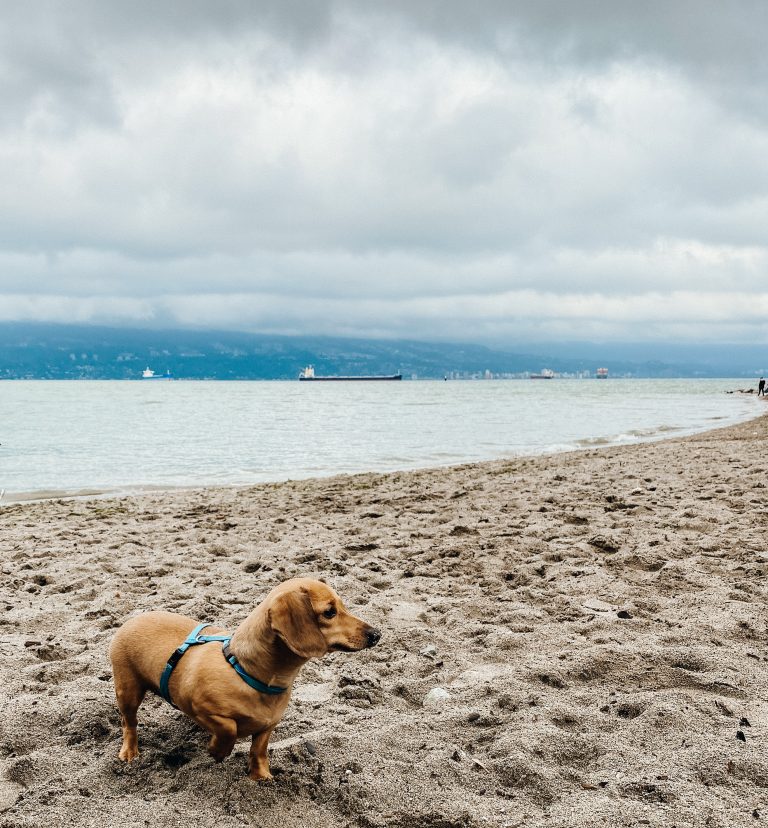 Meet Dobbie, psychology staff member Téa Tankurt's miniature Dachshund. Named after Dobby, the elf from Harry Potter, Dobbie has the most adorable ears—and we are ecstatic to have her join the Pets of UBC Psych family.
Dobbie, who had just turned 1 year old on November 12 (Happy belated birthday, Dobbie!), loves to chase shadows like a cat, even her own. She also slips so much on her owner's vinyl flooring that they bought special flooring and installed it in her playpen so that she could walk without slipping.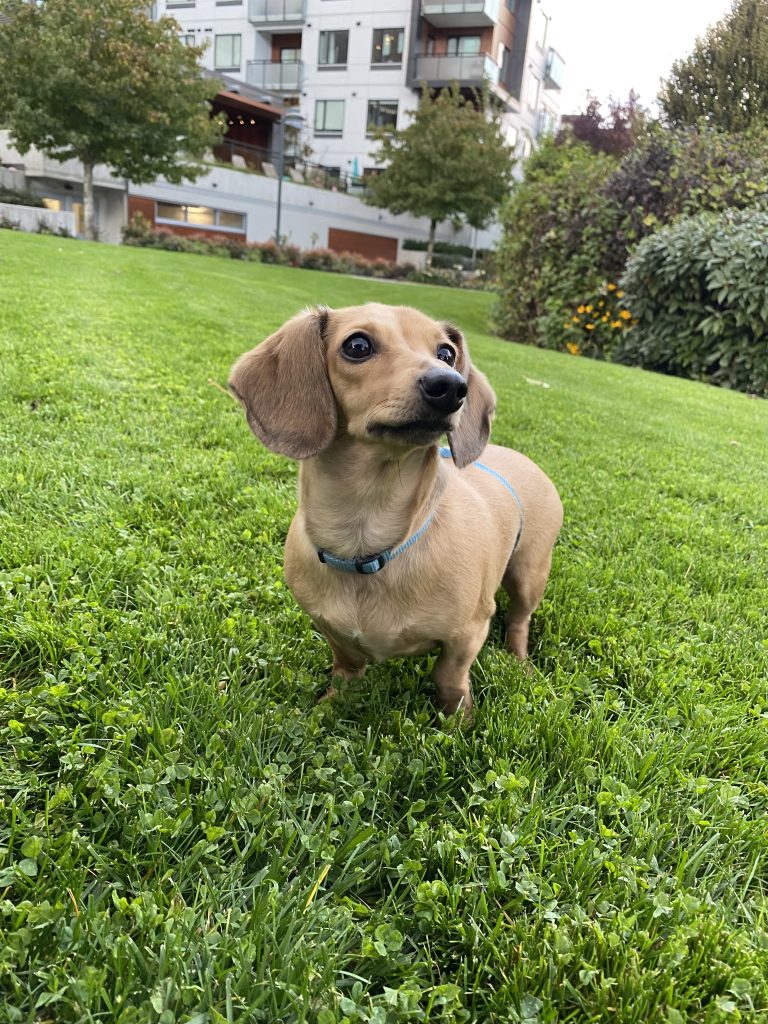 Unlike her namesake, Dobbie is an absolute princess. She has a refined palate and can be super picky when it comes to her treats. On more than one occasion, when strangers are kind enough to offer treats to her, she'll embarrass her pawrents and spit out the kind offering. Due to her sassy attitude, Dobbie is often described by her family as eight pounds of canine fury.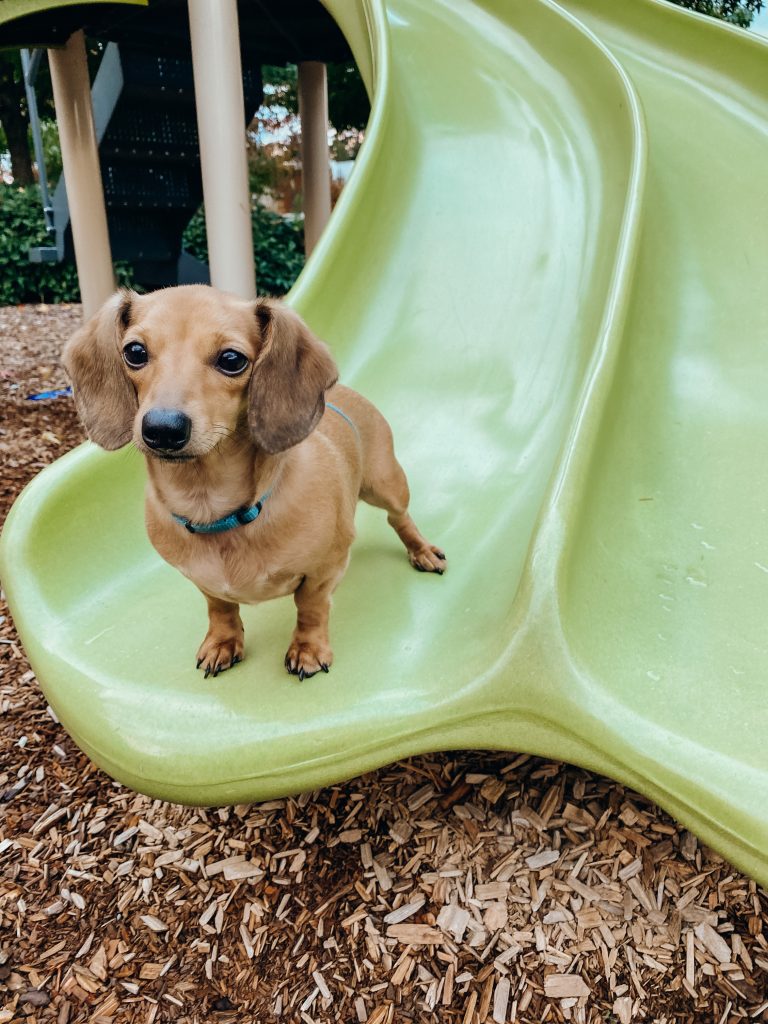 Follow Dobbie and her adventures on Instagram at @dobbiethedoxie