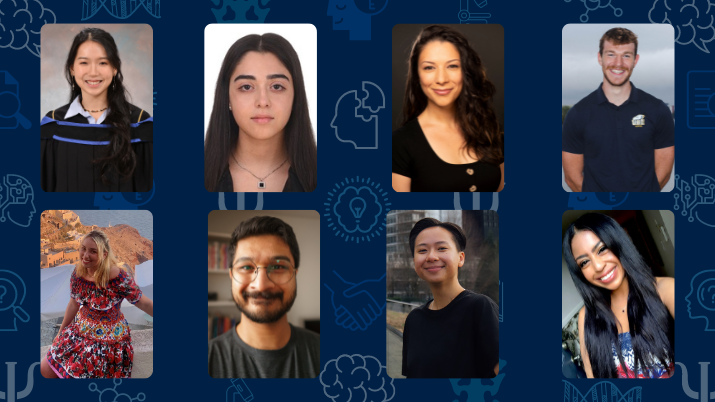 Dr. Michael Quinn's legacy gift is creating opportunities for psychology students.
The Quinn Memorial Endowment was established in 2005 by a generous gift to our department from our alumnus, Dr. Michael Quinn. In 1969, Dr. Quinn became the second person at UBC to receive a PhD. He then went on to have a distinguished career as a clinical psychologist at Riverview Hospital in Coquitlam, BC.
The Quinn Memorial Endowment allows the Department of Psychology to fund student initiatives that aim to strengthen and support the research activities of our undergraduate majors and graduate students. Meet the student-researchers who have received the award this year and learn more about their projects. There are 3 possible awards students can receive: at the undergraduate level we have the Quinn Research Assistantship Award and the Quinn Research Travel Grant, while at the graduate level we have the Quinn Exchange Fellowship.
These Quinn Research Assistantship (QRA) awards are meant to stimulate our undergraduate students' interest in research in psychology. They are also meant to encourage undergraduate students to undertake graduate studies and pursue a research career. This year 12 students received this award. One of our students also received the Quinn Research Travel Grant.
We spoke to the students to hear more about the impact of this award on their research and academic careers at UBC!