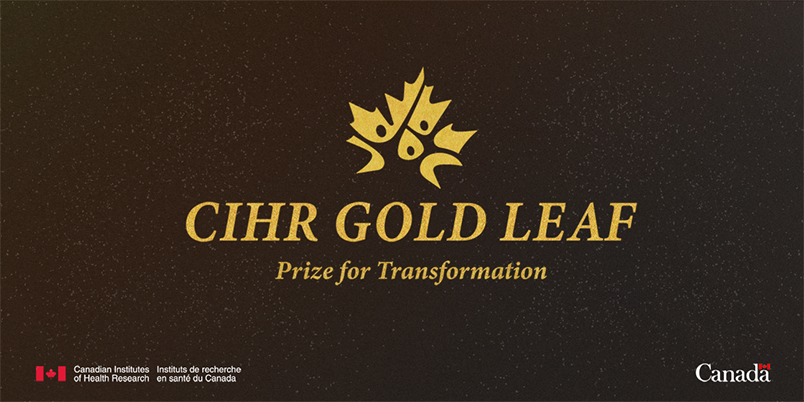 The Collaborative RESearch Team to study psychosocial issues in Bipolar Disorder (CREST.BD) and its leader, Dr. Erin Michalak, were recognized with a Gold Leaf Prize from the Canadian Institutes of Health Research (CIHR). CIHR Gold Leaf Prizes recognize excellence in translational health research; the prize affirms Dr. Michalak's and CREST.BD's tremendous leadership in patient engagement initiatives over the past decade.
Dr. Steven Barnes, deputy lead and co-director of CREST.BD, will join Dr. Michalak to receive the prize in person on June 20, 2019 at Rideau Hall in Ottawa. The prize will be presented by Her Excellency the Right Honourable Julie Payette, Governor General of Canada.
CREST.BD engages a wide range of stakeholders—especially those with lived experience—in research into bipolar disorder in order to improve health, quality of life and recovery, establish sound psychosocial interventions, and reduce the stigma associated with the condition.
By engaging people who live with bipolar disorder as well as their families and healthcare teams, Dr. Michalak and colleagues have been able to determine where there are current gaps in research, treatment and support,  and design a research program that promotes the value of patient expertise.
"This award is a statement about how CIHR values effective patient-oriented research, as well as a testament to the remarkable zeitgeist occurring in this area internationally," said Dr. Michalak. "We appreciate this acknowledgement of the program we've built. Authentic involvement of people with lived experience in research requires creativity, bravery, and out-of-the-box thinking on the part of researchers, patient-partners and funders alike; it can take extra time and dedication, but patient-orientated research—done well—can result in science of higher quality and higher impact"
"This acknowledgement by the Canadian government and the CIHR, in recognition of CREST.BD's approach to research, shows the importance of engaging directly with individuals who have bipolar disorder," said Dr. Steven Barnes, senior instructor in the department of psychology at UBC. "I hope our approach, where the patients are involved in research and are considered co-researchers, is going to become the norm in health research."
Barnes adds, "It's great to see CREST.BD receiving this level of recognition for its work improving the quality of life with individuals with bipolar disorder."
In Canada, around one per cent of the population—more than half a million people—live with bipolar disorder, a mood disorder characterized by extreme mood swings ranging from depression to mania . It can affect social interactions, energy levels, health, and quality of life. People who live with bipolar disorder often experience stigma or discrimination, and up to 15 per cent of people with the condition will die by suicide.
The CREST.BD program began in 2007 as a first-of-its-kind "Community-Based Participatory Research" team  to bring researchers, clinicians, and people with bipolar disorder together to study psychosocial issues—interrelated social and individual concerns—affecting patients and their communities. Now a nation-wide network, CREST.BD is collaboratively asking patient-focused questions in order to advance treatment, care and empowerment for people who live with bipolar disorder, improving their day-to-day lives and effectively changing the landscape of research involvement for people with "expertise by experience" across the country.
Moving forward, Dr. Michalak wants to take everything her team has learned over the past decade and put it into the pockets of people with bipolar disorder.
"While much of our prior work has been web-based, technology is advancing swiftly and we're keen to move the knowledge we've created on self-management and quality of life into a state-of-the-art mobile application," said Dr. Michalak. "We're looking at blockchain-based approaches that allow individual users to maximize control over their information and how their data is used. We'd love to move toward unifying the islands of data generated with mobile technology, and use the information we gather to inform machine learning applications in order to generate personalized health interventions to help people recently diagnosed with bipolar disorder to make the choices that are right for them."
"CREST.BD was organized around the principal of diverse expertise having equal value, and we're very proud that this is being recognized by CIHR," said Dr. Michalak. "This has been an incredible opportunity to fully leverage science and knowledge exchange to tangibly improve lives and the Canadian healthcare system."
This article was originally posted on the Djavad Mowafaghian Centre for Brain Health's website.
Related:
Read the announcement on CREST.BD's website.
Read more about the Gold Leaf Prize and meet this year's prize winners in this CIHR news release.