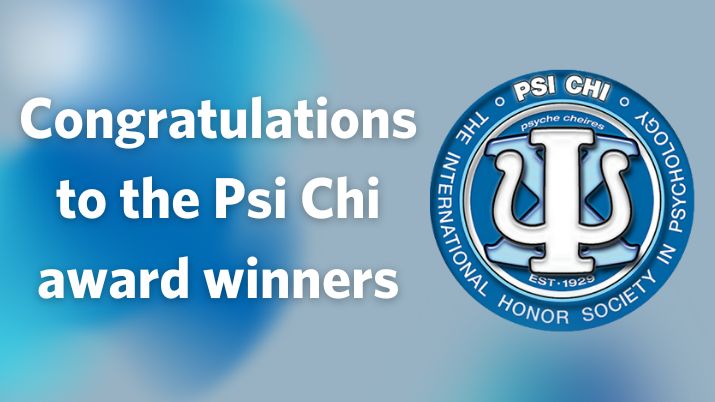 Psi Chi is the International Honour Society in Psychology, founded in 1929 for the purposes of encouraging, stimulating, and maintaining excellence in scholarship, and advancing the science of psychology. The UBC chapter was officially launched in the school year of 2011-2012 with Dr. Kaitlyn Goldsmith presiding as it's first president.
Every year UBC Psi Chi offers scholarships and awards to commend the hard work and service done by the Psi Chi members. This year Psi Chi awarded up to $1800 in awards for UBC students in Psychology, Behavioural Neuroscience, and Cognitive Systems.
Join us in congratulating the winners of these awards!
Suedfeld Research Award
Valerie Teng
Sushmita Mahadani
Hattie (Yi Qian) Zhang
Leela Moza
Eich Undergraduate Travel Award
Charul Maheshka
Valerie Teng
Distinguished Undergraduate Research Award
Goldsmith-Whillans Award for Outstanding Student Leadership