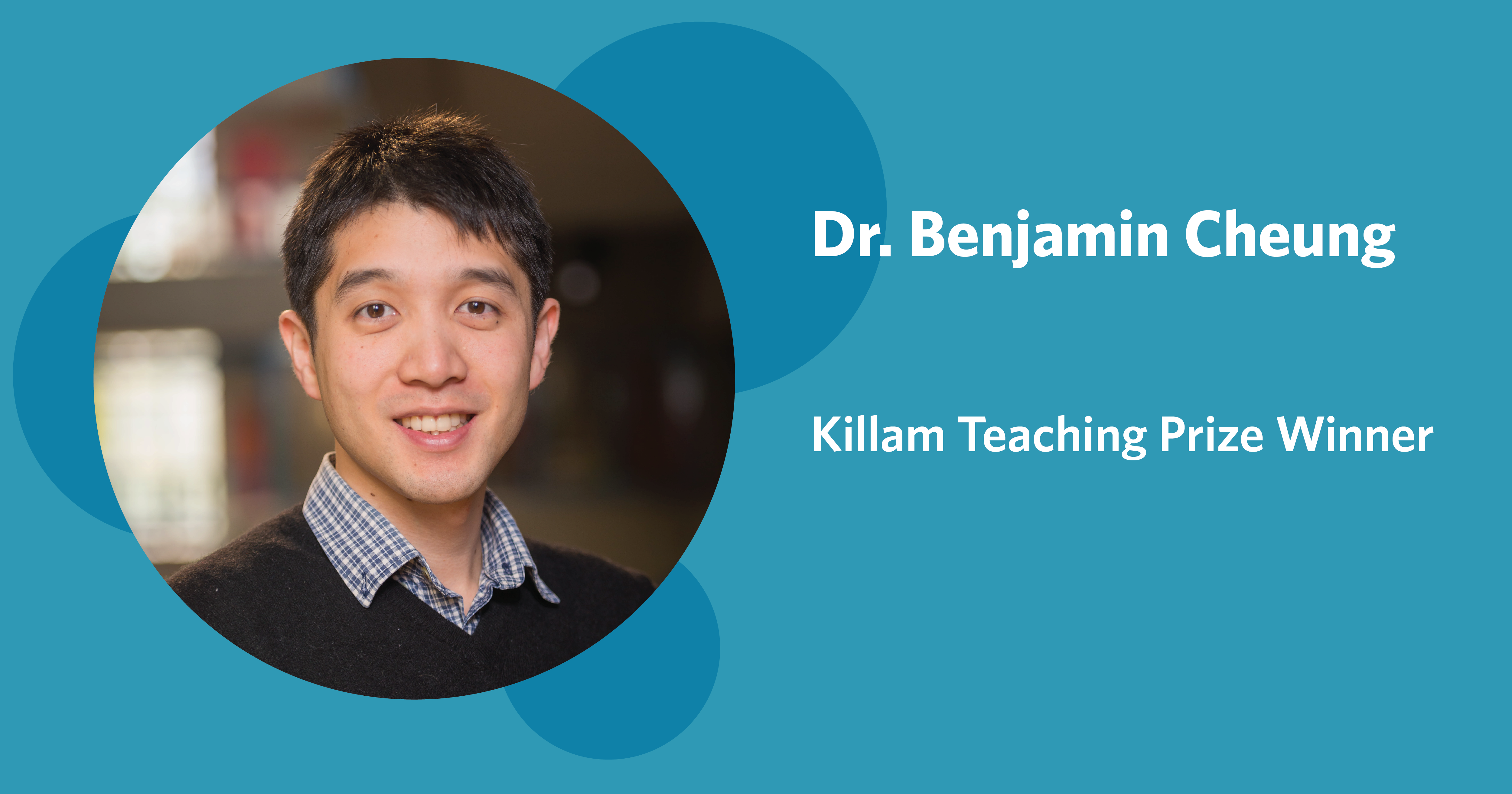 UBC Psychology is pleased to announce that Dr. Benjamin Cheung (he/him/his) has been awarded a Killam Teaching Prize, a top teaching prize at UBC.
Dr.  Cheung is a lecturer and Indigenous initiatives coordinator in the department of psychology and teaches a variety of courses including research methods and social/cultural psychology. His teaching is based on relationship- and community-building with students to provide a learning environment in which students can thrive and feel supported.
"This award is both an immense validation that what I've done has had a positive impact on students, and a thank you to all the students who have supported me throughout the years."
Benjamin Cheung
Lecturer, UBC Psychology
Join us in congratulating Dr. Cheung on this recognition!
The Killam Teaching Prize is awarded annually to faculty nominated by students, colleagues, and alumni in recognition of excellence in teaching. Prize winners are selected by an adjudicating committee chaired by the Faculty of Arts' Associate Dean and they are approved by the Office of the Provost and Vice-President Academic at UBC.