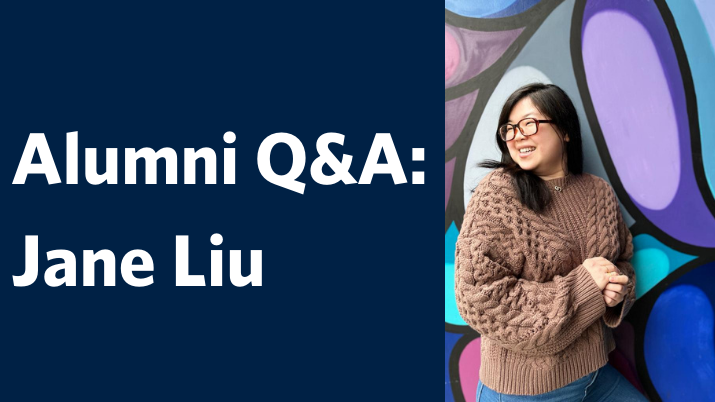 This article is republished from the UBC Faculty of Arts. Read the original article.
Why did you choose your program at UBC and what did you enjoy most about it?
I chose to major in Psychology because I like that what I learned in lectures helped me better understand other people and myself. The part I enjoyed the most about the programs is that I was offered the opportunity to try a bit of everything, and that process helped me figure out what works and doesn't work for me. This experience was really valuable after I graduated.
What were some of your most meaningful experiences at UBC?
Getting support from the staff members at Career Centres. They helped me a lot when I was navigating my way out of the university, so I hope I can do the same for the students now.
What choices did you make at UBC that contributed to your career success / journey?
Doing informational interviews to connect with working professionals outside of UBC and learn more about the industry I want to be in. Also, say yes to the opportunities that come my way, whether the work is big or small, and do the best I can.
Is your current career path as you originally intended? What challenges did you face in launching your career?
No, my current career path was not my original plan. The pandemic actually affected my work a lot and made me realize my work needs to be more sustainable.
What do you like about your current job and what do you find challenging? How does it relate to your degree?
I like that my work is contributing to a community I want to support. It takes a lot of my mental effort at times because of the people we serve, but it is rewarding as well. I work in the mental health sector, so it connects with my Psychology degree quite well.
From your experience, what has been the value of having an Arts degree?
There are many areas to explore in Arts. The skills I learned are also transferable, no matter what kind of work I do or which industry I am in.
What advice would you give to students and alumni interested in breaking into your industry?
Volunteer to work, learn and connect with the industry first. Don't do things just to get a job or have that expectation going in. Showing up and making connections can create a lot of value.
What advice would you give to your first-year self?
Pay more attention to my mental health and ask for help more.
---