Kelsea Franzke (she/her) has always wanted to follow a unique career path, one that wasn't expected or normative. After graduating from UBC with a BA in Psychology and a minor in Anthropology, Kelsea found herself working at the Language Sciences Institute at UBC as a Communications Specialist.
In a Q&A, Kelsea shares how Sir David Attenborough inspired her, why she chose psychology, and the misconceptions about having an arts degree.
When you were a student, was there anything or anyone who inspired you?
I've always been inspired by people who don't follow a set, or "expected", path and that's why the unique career path of Sir David Attenborough (you may know him as the narrator of BBC Earth's 'Planet Earth' series) has inspired me for many years. Not only do I think traveling to the remote corners of the earth to witness never-before-seen wildlife is the coolest thing ever (I'm a bit of a travel, photography, and wildlife geek), but finding a unique path into doing any sort of work you find rewarding is what inspires me about David Attenborough. He didn't start out his career in the world of nature television programming!
"This is all to say, my decision to study psychology was inspired by David Attenborough's unique career path, as I knew that I also wanted to build a unique and rewarding career that wouldn't be stuck in a standard trajectory."
Kelsea Franzke
Class of 2017
I knew that having a psychology background would give me the transferrable skills I needed to explore various career avenues and subject matters until I found what best suited me. I believe that whatever opportunities and experiences you want are out there – it just takes some creative thinking to figure out how to grasp them.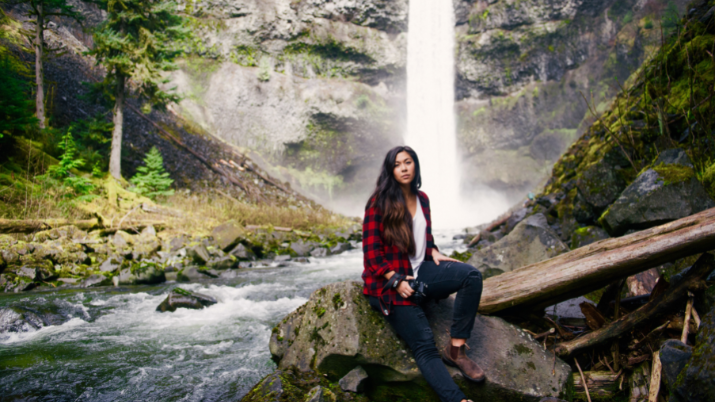 In your experience, how does the value of a psychology degree translate into the real world?
I think there is an unfortunate misconception these days that some Arts degrees, such as psychology degrees, are seen as less valuable in the "real world" than some more technically-focused degrees. However, having a background in psychology has been incredibly valuable to my career. My career path isn't what people typically expect from someone with an educational background in psychology, having worked mostly in communications and public engagement, and that's what's so great about a psychology degree. It's opened up many unexpected doors and provided me with a great amount of knowledge and experience that is widely applicable.
"A psychology degree equips you with both hard and soft skills, and really gives you a better understanding as to why people do the things they do. It's helped me problem-solve, manage unique personalities, think critically, adjust easily to changing variables and have empathy and understanding for others."
Kelsea Franzke
Class of 2017
In your own words, how has UBC shaped your career?
Throughout the years, UBC has given me the space to explore my interests and provided me with opportunities to try things that I may not otherwise have been able to. As cheesy as it sounds, joining UBC years' after completing my undergrad has felt a bit like coming home. It's a place that inspires, accepts and challenges people, and I'm so glad to be here!
By Khushi Mehta