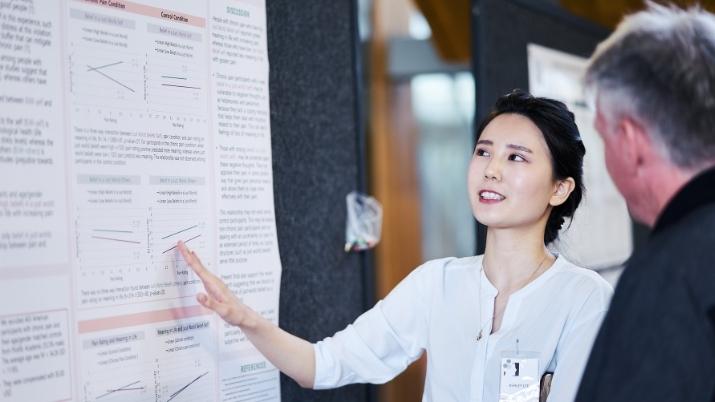 On April 1 and 2, the UBC Psychology Students' Association (UBC PSA) held the 24th annual Psychology Undergraduate Research Conference (PURC), in-person for the first time since the beginning of the pandemic.
Over the past 24 years, PURC has provided undergraduate students with a professional environment to showcase their work, gain experience in presenting at conferences, and contribute to the scientific community. For their hard work, students receive recognition in the categories of best oral and poster presentation.
Join us in congratulating the winners of these awards. 
PURC Oral Presentation Award
David Manuel
Keya Malhorta
Gagandip Hothi
PURC Poster Presentation Award
Olive Huang
Em Mittertreiner