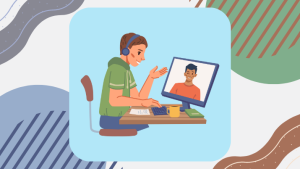 Are you between the ages of 19-27? UBC's Social Health Lab is looking for you! Participate in an online mock job interview and receive $30 CAD.
Study Description:
The Simulated Online Interview Study examines participants' responses to an online mock job interview.
Eligibility:
Anyone between the ages of 19-27 may be eligible for this study.
Study Procedure:
You will first be asked to complete a 5-10 minute survey that will assess your eligibility for participating in the mock job interview.
If you are deemed eligible, you will be invited to a Zoom session during which you will complete a mock job interview, answer some questionnaires, complete a brief interview, and provide saliva samples.
Location:
This study will take place over Zoom and requires a time commitment of approximately 3 hours.
What will you get?
Participants will be reimbursed $30 CAD for their time.
Questions? Contact socialhealthlab@psych.ubc.ca to find out more.
Sign-up: