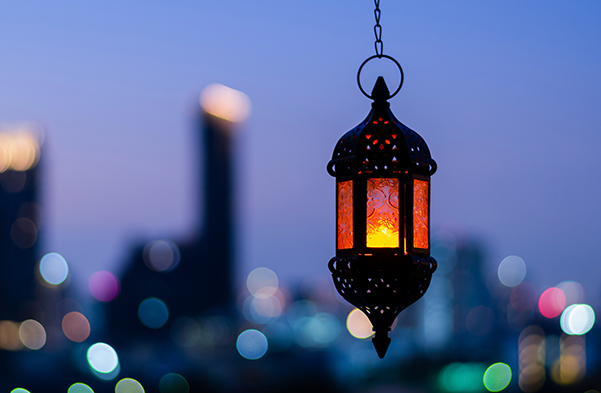 UBC Psychiatry's Institute of Mental Health is recruiting research participants to better understand the current needs and challenges that refugees face in Canada.
The Refugees' Symptom Trajectories After Loss Events (RESTALE) study investigates the well-being of people who have fled to another country (also known as humanitarian migrants including refugees and asylum seekers). Many people have traumatic experiences before and/or during the flight (e.g. loss of a loved one).
These experiences can lead to various difficulties such as intense sadness, anxiety as well as distressing and intrusive memories. Although we know that many refugees have these experiences, the possible impact on wellbeing and resilience especially over the long term is unknown.
Study purpose
The aim of the study is to examine the challenges and strengths of people who have fled to Canada. The researchers are particularly interested in reactions to the loss or death of loved ones and the trajectory of these reactions over time.
By participating in this study, you can help researchers understand how refugees cope and what could help those who have difficulties.
Study procedure
Participants in the study will be asked to complete an online questionnaire about their mental health and quality of life in Canada at three different time points throughout the year. Each questionnaire takes less than 30 minutes.
For every person that participates we will donate to Jumpstart Refugee talent and MOSAIC BC.
Eligibility
18 years or older
Migrated to Canada within the last 10 years
Arabic speaking and/or from an Arabic background
Experienced the loss of a close, signification person
Arabic Translation
دراسة مسار اعراض اللاجئين بعد احداث الخسارة:
يقوم معهد UBC للطب النفسي بتوظيف مشاركين أبحاث لفهم الإحتياجات و التحديات الحالية التي يواجهها اللاجئين في كندا.
 تبحث دراسة مسار اعراض اللاجئين بعد احداث الخسارة جودة حياة أولئك الذين هربوا إلى بلد آخر(ما يُعرف أيضًا باسم المهاجرين لأسباب إنسانية بما في ذلك اللاجئين وطالبي اللجوء) . يعاني العديد من الأشخاص تجارباً مؤلمة قبل / أو أثناء الرحلة (على سبيل المثال فقدان أحد الأحباء)
 يمكن أن تؤدي هذه التجارب إلى صعوبات مختلفة مثل الحزن الشديد والقلق وكذلك الذكريات المؤلمة واللاإرادية .على الرغم من أننا نعلم أن العديد من اللاجئين لديهم هذه التجارب ، التأثير المحتمل على جودة الحياة والقدرة على الصمود خاصة على المدى الطويل غير معروف.
الهدف من الدراسة
الهدف من الدراسة هو فحص التحديات ونقاط القوة للأشخاص الذين فروا إلى كندا.يهتم الباحثون بشكل خاص بردود الفعل تجاه فقدان أو وفاة الأحباء وتأثير ردود الفعل هذه بمرور الوقت.
من خلال المشاركة في هذه الدراسة ، يمكنك مساعدة الباحثين على فهم آلية تجاوز التحديات اللاجئين الذين قاموا بتجاوزها، وما يمكن أن يساعد أولئك الذين لا زالو يواجهون صعوبات.
آلية الدراسة
سيُطلب من المشاركين في الدراسة إكمال استبيان عبر الإنترنت حول صحتهم العقلية ونوعية حياتهم في كندا من خلال ثلاث مراحل زمنية مختلفة على مدار العام. يستغرق كل استبيان أقل من 30 دقيقة.
 سوف نتبرع عن كل شخص شارك في الدراسة لجمعية Jumpstart Refugee talent و MOSAIC BC.
شروط المشاركة
18 سنة أو أكبر
هاجر إلى كندا خلال السنوات العشر الماضية
الناطقين بالعربية و / أو من خلفية عربية
تعرض لخسارة شخص ذو دلالة قريبة
Learn more