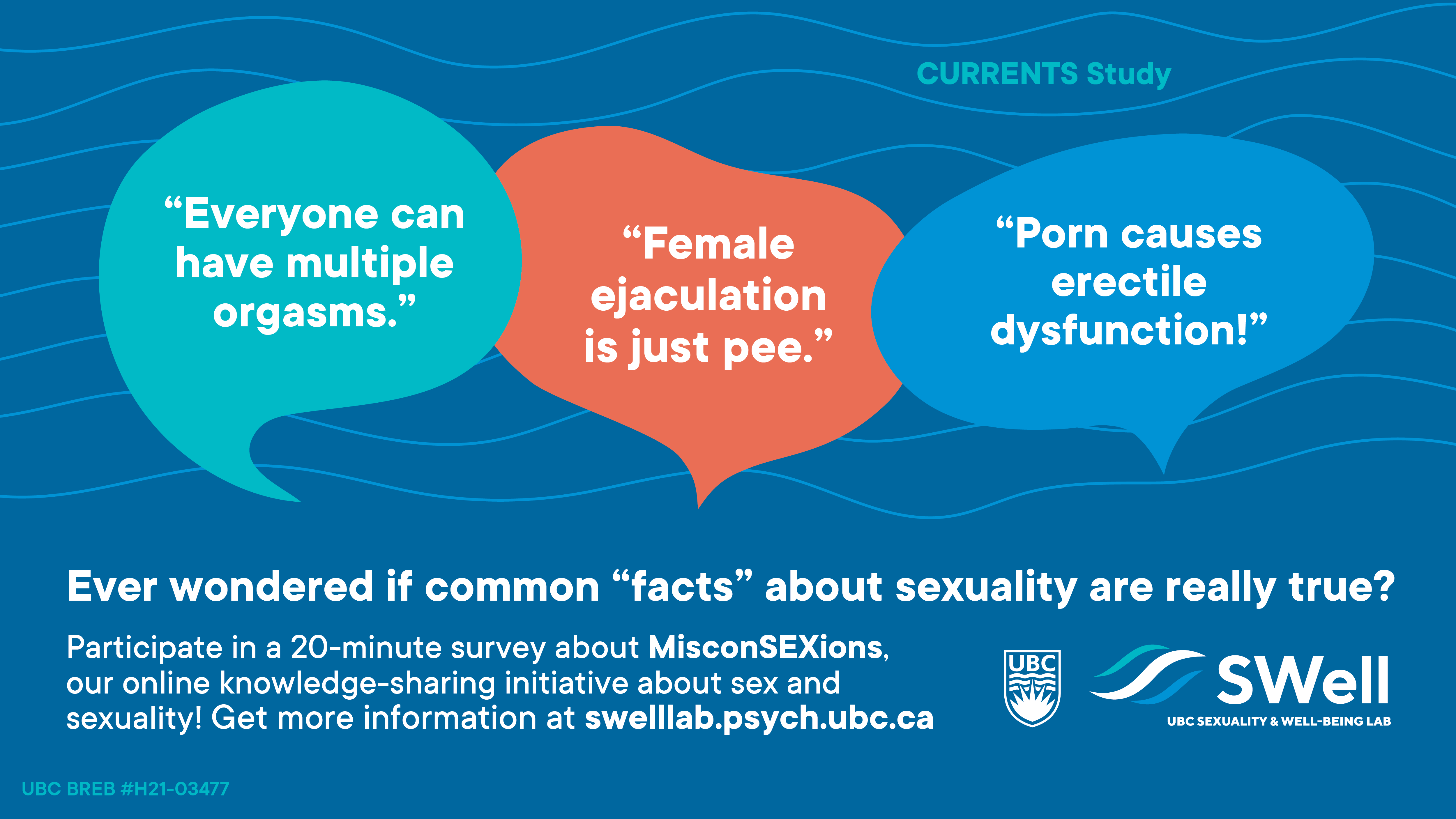 Participate in a new study!
CURRENTS: Capturing Understanding of Recent Research and Evaluating kNowledge Translation on Sexuality
The Sexuality and Well-Being Lab is evaluating the effectiveness of MisconSEXions to communicate information about sexual health.
Study Description:
Despite the importance of sexuality for people's health, well-being, and relationships, many people receive inaccurate information or no information about their sexuality. Through an online knowledge translation initiative on Instagram called MisconSEXions, we share accurate sexual health information.
What is required from you?
Provide feedback on MisconSEXions, an online knowledge-sharing initiative for sex and sexuality, by filling out a survey.
Eligibility:
Participants must be
18 years of age or older
Fluent in English
Have access to an internet-connected device
Location:
What will you get?
Participating in the study might not have any direct benefits for you. However, we hope that others will benefit from what we learn about sexuality from this study.
No compensation is provided.
How to participate:
The survey should take 20 minutes to complete.
If you are interested, click the link below to start the survey: