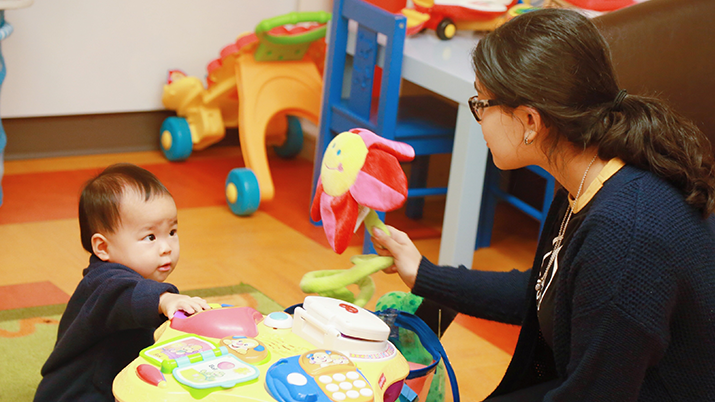 UBC Infant Social Development Study
Ever wonder how babies understand our complex social world? We do.
Join a fascinating new UBC Psychology study where we follow babies' social development from birth to age 3. You and your baby will meet our fun team of researchers every few months where we'll track their social development via puppet shows, interactive games and questionnaires.
If you're a mother who's expecting a baby between August and September 2019, contact us for more information via:
Email – ubcbaby@psych.ubc.ca
Phone – (604) 822 – 8780
Web – cic.psych.ubc.ca