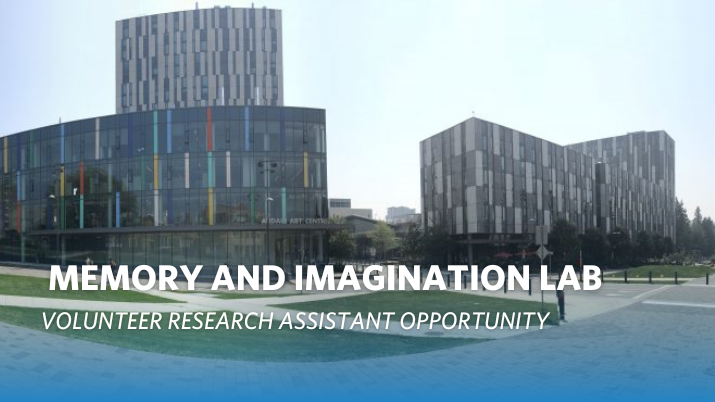 New Opportunity:
Memory and Imagination Lab is currently looking for motivated undergraduate students who are interested in volunteering as research assistants.
About the Lab:
The Memory and Imagination Lab, directed by Dr. Daniela Palombo, focuses on behavioural and neural factors associated with how we form and retain autobiographical memories. A recent line of research examines emotional memories in individuals undergoing fertility treatment. Our lab is looking to recruit a research coordinator to work on this exciting and important project.
This work is supported by the Women's Health Research Institute and SSHRC. 
Requirements:
The Memory and Imagination Lab is looking for motivated undergraduates who:
Prior experience with studio coordination preferred
Prior experience with Qualtrics preferred
Strong organization skills required
Responsibilities:
RAs will be trained in a variety of tasks such as:
Coordination recruitment and follow-up with study participants
Communication with fertility clinic partners
Data management and organization
Opportunity for data analysis and knowledge translation
Time Commitment: 10 hours/ week
Apply:
To apply, please contact Dr. Daniela Palombo at daniela.palombo@ubc.ca: