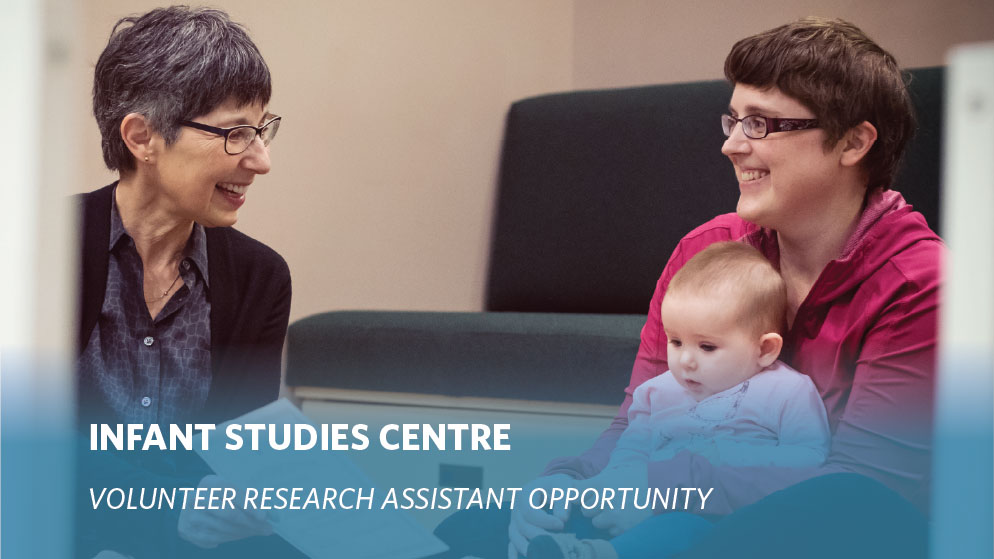 New Opportunity:
UBC Infant Studies Centre is currently looking for motivated undergraduate students who are interested in volunteering as research assistants.
About the Lab:
The Infant Studies Centre, directed by Dr. Janet F. Werker, studies how infants perceive speech and acquire language during the first few years of life.
To explore the mechanisms of language development, we study infants in different language environments with behavioral (i.e., eye-tracking), electrophysiological (i.e., ERP/EEG) and neuroimaging (i.e., fNIRS) methodologies.
Requirements:
The Werker Lab is looking for motivated undergraduates who:
Interested in language acquisition, the brain, and development
Will enjoy working with parents and their infants (2-30 months old)
Have a GPA of at least 80% either overall or in your latest terms
Responsibilities:
RAs will be trained in a variety of tasks such as:
Contacting families to invite them to participate in our in-person and online infant studies
Preparing materials for upcoming studies
Coding videos of infant looking-time behaviour.
Afterwards, RA's are typically assigned to specific, ongoing projects with valuable hands-on research experience.
Time Commitment: at least 9 hours/week in person over two academic terms.
Apply:
To apply, please send the following items to Shania, the Lab Coordinator at shania@psych.ubc.ca:
A brief statement of interest
Your resume/CV
An unofficial transcript (e.g. SSC grades summary)
Applications will be assessed on a rolling basis, apply as soon as possible.