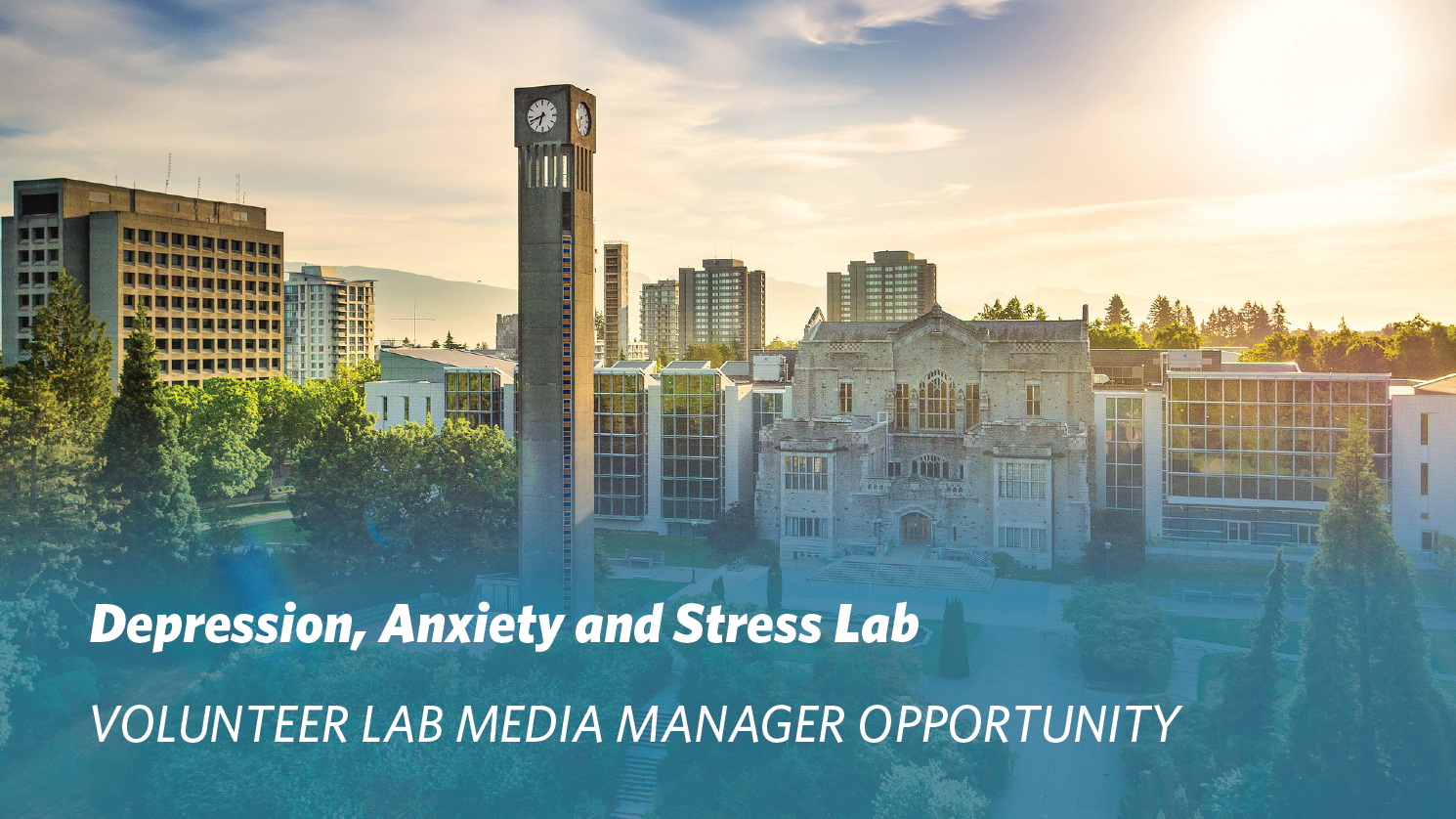 New Opportunity:
The Depression, Anxiety and Stress (DAS) Lab is seeking a Volunteer Lab Media Manager.
About the Lab:
We are working to better understand the onset, presentation, and course of depression and anxiety disorders in adolescents and adults. We are particularly interested in why some individuals experience depression and anxiety in response to stress and why others do not. We have a number of projects underway designed to answer these questions by investigating cognitive, emotional, and biological responses to stress and negative affect.
Principal Investigator/Director: Dr. Joelle LeMoult
Job Description:
This volunteer opportunity is an ideal fit for undergraduates who want to apply their marketing skills to help promote mental health and wellbeing.
The ideal candidate would have experience in marketing, graphic design, and/or digital design.
Responsibilities:
The Media Manager's responsibilities include:
Helping create and post social media content
Managing pages on DAS lab's website, and managing the lab's social media accounts.
Time commitment: at least 15 hours a week, for a minimum of four semesters.
How to apply?
To apply, please visit https://daslab.psych.ubc.ca/join/ then send your completed application form, CV, and examples of your work to daslab.manager@psych.ubc.ca with the subject line: "Media Manager Application".