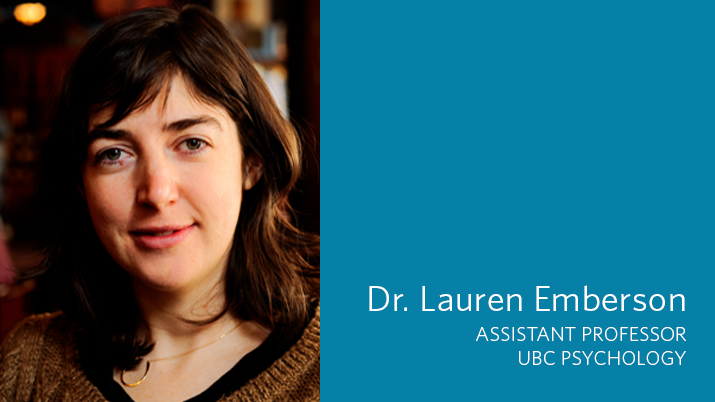 Coming back to where it all started, Dr. Lauren Emberson returns to UBC, home to her undergraduate experience, as an assistant professor in the developmental area.
Dr. Lauren Emberson's research focuses on developmental cognitive neuroscience and explores how new experiences impact an infant's neural and cognitive development. In particular, Dr. Emberson's research uses neuroimaging techniques with infants to study the mechanisms of learning in the infant brain.
"New research I'm particularly excited about is imaging while infants explore real-world toys (remember the real world!?) and seeing how their brain's change based on that experience vs. seeing the same objects or seeing the objects on a screen."
Lauren Emberson
Assistant Professor, UBC Psychology
In a Q&A, Dr. Emberson takes the time to share how her undergraduate experience at UBC set in motion her academic career, her current research, and her hobbies.
Join the department of psychology in welcoming Dr. Emberson!