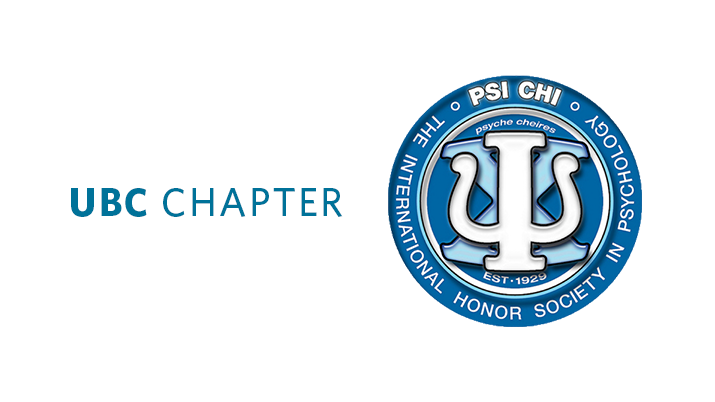 The officer team of the UBC Chapter of Psi Chi has received the 2020 Kay Wilson Officer Team Leadership Award. This prestigious award is presented annually to the top amongst 1130+ Psi Chi chapters worldwide, granted to outstanding executives that demonstrate leadership, initiative, and commitment to their chapter.
The UBC Psi Chi team has displayed exceptional leadership skills and teamwork, becoming the 2nd non-US international school to receive this award. The officer team has created multiple new events, increased turnout at existing events, and expanded their leadership structure in ways to ensure future growth.
"This year's officer team for UBC Psi Chi has been incredibly innovative and hardworking. Their goal has been to brand UBC Psi Chi as the premier academic and research resource for Psychology students in our community. Throughout the year, they have hosted a career expo for Psychology students, tours for interested high school students, professional development events, and more."
Lillian May
UBC Psychology Lecturer and Psi Chi Faculty Advisor
---
If you are interested in joining the UBC Psi Chi team as an executive officer — you're in luck! The chapter is looking for motivated individuals who are passionate about psychological research, professional development and event planning. As an executive officer of the 2020-2021 team, you will develop events to engage UBC Psychology and greater Vancouver students, securing collaborations with local organization, and represent as a leader in Psi Chi's second largest international chapter in the world. Find out more in their hiring package and apply to psichi@psych.ubc.ca by May 5th, at 11:59PM.
Please note that only Psi Chi members are eligible to serve as chapter executives. To apply, please send:
A copy of your resume/CV (2 page max)
A brief description of your past experiences and how they apply to your position of choice (300 words max)
For VP Marketing candidates only: 2-3 images demonstrating experience with video, picture editing, facebook event banners, posters, etc.
ABOUT
The UBC Chapter of Psi Chi represents Psi Chi, the International Honour Society in Psychology. Psi Chi, the world's largest honours society for psychology, was founded in 1929 to encourage, stimulate, and maintain excellence in scholarship, and to advance the science of psychology. Psi Chi is the largest student psychological organization with over 700,000 members.