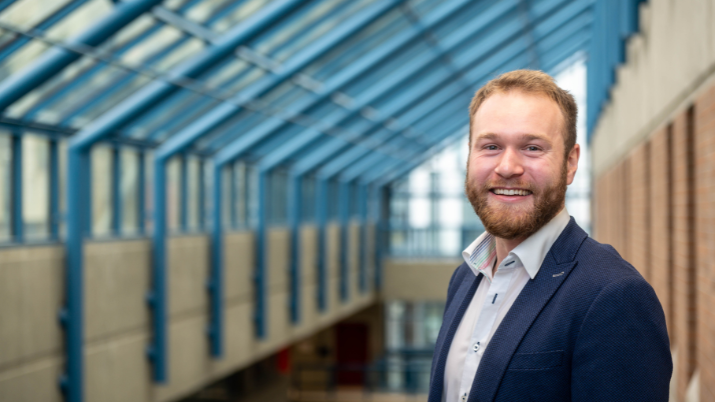 A total of 36 UBC projects were awarded funding through the 2022 Insight Development Grants competition, with combined awards of over $2 million.
Congratulations to Dr. Friedrich Götz (he/him), an assistant professor in UBC's department of psychology, who received funding from the Social Sciences and Humanities Research Council (SSHRC) as part of the 2022 Insight Grant competition.
Through this funding Dr. Götz will study 'The dark sides of courage: A new perspectives on an old construct'. Dr. Götz is the director of the Personality and Geographical Ambiance (PANGEA) Lab, where he explores the causes and consequences of geographical personality differences.
Dr. Götz says, "Since antiquity, in every major religion and philosophical canon around the world, people have praised courage as a virtue. And indeed, courage – persisting in the face of danger, overcoming our anxieties to stand up for what we want – seems like a great quality to have. But what if courage wasn't all that it is cracked up to be? What if people who continuously learned to ignore their inner fear signals eventually also took risks when they didn't serve a noble goal, such as gambling, reckless driving, unsafe sex or unprotected socialising at the height of a global pandemic? Thanks to the generous funding of this new SSHRC Insight Development Grant that's exactly what we will set out to investigate."
"In a globe-spanning, multi-study big data project in collaboration with colleagues in Germany and the United States, we will examine the potential maladaptive consequences of courage across multiple analytical levels and domains of everyday life. At the PANGEA Lab we are delighted, privileged, and grateful to get the opportunity to pursue this research."
Friedrich Götz
Assistant Professor, UBC Psychology
---
Insight Development Grants support research in its early stages. They enable the development of new research questions, as well as experimentation with new methods, theoretical approaches or ideas. Funding is provided to individuals or teams for projects of up to two years.