Dr. Darko Odic and Dr. Eric Kim were named 2019 Rising Stars by the Association for Psychological Science (APS).
The Rising Star designation recognizes outstanding psychological scientists in the earliest stages of their research career post-PhD whose innovative work has already advanced the field and signals great potential for their continued contributions.
"I am deeply grateful to the APS, my advisors, UBC colleagues, and students for this award. Although we often celebrate the achievements of academics in isolation, no part of my research program is possible without the substantial work from my mentors and everyone in my lab, including my graduate students, post-docs, undergraduate volunteers. I'm proud of what we've done, but even more excited for what our research community will continue contributing to psychology as a whole."
Darko Odic
Assistant Professor, UBC Psychology
Odic is the principal investigator of the Centre for Cognitive Development and part of the Early Development Research Group. Dr. Odic's research reveals how universal, core cognitive intuitions about number, time, and space give rise to language, mathematics, and metacognition.
"Anything I do is only possible because of the tremendous mentors, collaborators, and students that I've had the opportunity to learn from and work with. I'm so grateful for all of these wonderful people in my life and I look forward to meeting many, many more as I transition to UBC!"
Eric Kim
Assitant Professor, UBC Psychology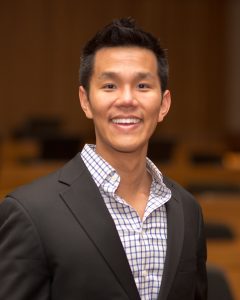 Kim joins the department of psychology as an Assistant Professor in July 2020. He is currently a Research Scientist in the Department of Social and Behavioral Sciences at the Harvard T.H. Chan School of Public Health. His research aims to identify, understand, and intervene upon the dimensions of psychological well-being that reduce the risk of age-related conditions
Please join us in congratulating Dr. Odic and Dr. Kim!
See the full list of 2019 APS Rising Stars.