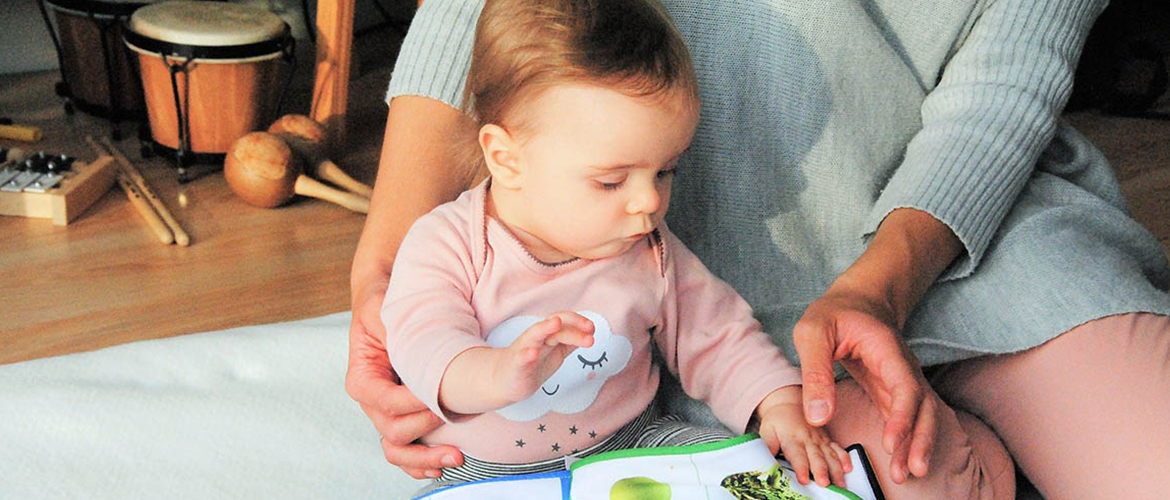 Eighty percent of people experience postpartum blues—and ten to fifteen percent of people will experience severe mental health consequences during the perinatal period (pregnancy and postpartum), says Dr. Liisa Galea, a neuroscientist and professor in UBC's department of psychology.
"Postpartum, in particular, is the time of greatest risk for a new mom to develop depression for the first time in her life."
Liisa Galea
Professor, UBC Psychology
Galea developed the first animal models of postpartum depression and was among the first researchers worldwide to study the impact of motherhood on the brain in later life. Her research shows that motherhood permanently alters the brain.
Despite this research and a call for a national perinatal mental health strategy, new moms are struggling to receive attention for their mental health. Only fifteen percent of moms who experience postpartum mental health issues receive treatment. This is likely due to stigma, lack of public and professional awareness, and leaving the onus on the mothers and partners to reach out for help.
A petition recently signed by over 600 Canadian moms called on the Canadian government to create a national pregnancy and postpartum mental health strategy. Initiated by the Canadian Perinatal Mental Health Collaborative (CPMHC), the petition requested direction, policy, universal screening, and better access to mental health treatment.
The petition was presented to the House of Commons but was rejected. Galea, who is on the National committee of the CPMHC, says other nations have adopted a national strategy and Canada needs to step up and support families with their mental health.
She joins us for a Q&A to discuss 'mom brain', postpartum depression and COVID, and why a long-term strategy for postpartum mental health is needed now more than ever.
How does motherhood change the brain?
To state the obvious, having a baby is life altering. There is a brand-new human in your household! Our environment changes dramatically and not just because of the crazy new  sleep patterns. It turns out growing a human takes a significant toll, along with the dramatic changes to your body, it stands to reason there will be some changes to the brain. It always amazes me that this is surprising to people. It's a dramatic change in our lives so it makes sense it will also affect the brain. But these changes are not necessarily "bad" for the pregnant person and indeed it wouldn't make good evolutionary sense if the natural changes to the brain that occur during and after pregnancy were detrimental. Across pregnancy we generally see a decline in the volume of the brain, but after childbirth depending on the specific brain region or variable investigated (volume/size or cortical thickness) there is either a rebound – such that brain regions increase in volume/thickness- or "a holding pattern" of a sustained reduction in volume/thickness is seen. It is important to understand that just because an area of the brain "shrinks" during pregnancy/postpartum this does not mean that it is "worse" or unable to function optimally. Indeed, most of the changes in the postpartum brain are associated with optimal parenting behaviours (attachment or bonding, responses to infant cues etc.). I certainly recall after having my first baby that I gained a new superpower which was having the uncanny ability to understand infant cries – "oh that baby is hungry" or "that baby is uncomfortable". One other fascinating area of research is that there are long term effects of childbirth on the brain that are seen even decades later that may impact disease risk. The "good" news is that long-term previous childbirth is associated with a more "youthful" brain (both in animal and human studies) with females who previously gave birth showing less signs of aging than in female who have not given birth in the past. However, this area of research is in its infancy (pun intended) and so we need to do a lot more to get to really understand some of the early and later changes in the brain with childbirth. For some more reading on the subject read Beyond Sex Differences: Short and Long-Term Implications of Motherhood on Women's Health.
What do we know about 'Mom brain' and postpartum depression?
Eighty percent of people will experience the "postpartum blues," but about 10-15% will experience a severe mental health disorder. These disorders can include  postpartum depression, postpartum anxiety, and in extreme cases postpartum psychosis. Forty percent of people with mental health disorders during the perinatal period (pregnancy and postpartum) will be experiencing depression for the first time in their lives during the postpartum. You can imagine how traumatic this would be at a time when you are supposed to be experiencing the "joys of parenthood" you are instead experience significant depression. Unfortunately, it is not something that people feel they can easily disclose to their health care practitioners, but it is treatable, and we need to spread the word that it is relatively common and nothing to be ashamed of. We need a widespread campaign to promote the message to new families and health care practitioners. We need greater support systems for families and new parents, including fathers – as they too can experience "perinatal depression" (although they experience it at a lower rate than mothers and generally at a later time point postpartum). Mom brain/maternal amnesia/baby brain are colloquial terms given during late pregnancy and the early postpartum that refer to the "forgetfulness" that many people experience at this time. The cognitive deficits are not large though, and depend on trimester, fetal sex and even parity (whether it is first, second, or third time giving birth) and these cognitive changes do resolve and in mid life even improve such that in older age women that have given birth have improved memory performance compared to women that have not given birth. For more information, read Perinatal depression: Heterogeneity of disease and in animal models.
Why does Canada need a national strategy to support perinatal mental health?
The sad reality is that only ~15% of people with mental health issues postpartum receive treatment. This is due to multiple reasons including failure to disclose the information, failure on the part of practitioners to treat complaints seriously and stigma. One can understand this as for many it is may be difficult to disclose mental health issues when taking care of an infant. Plus it's not hard to see that there are intersectionality issues with race and gender diversity that would make it even more difficult to disclose for some people. Health care professionals may also brush off mental health complaints as a common issue and put it down to not getting enough sleep, or being overwhelmed due to the new stress at home, without realising it may be much more than that. The thing is – information is power – if people and practitioners are informed with a national strategy then more people will be helped. Social support works!  Exercise works! There are new drug therapies showing a lot of promise to combat perinatal depression. We need these messages out there so that we can protect and support families going through this difficult time. What better way to reduce the stigma and usher in knowledge than a national strategy to ensure no child or new family is left behind. Other nations have already adopted a national strategy to support new families in their mental health – the UK, Australia and the USA – Canada needs to step up and support new families.
Why have postpartum depression rates increased during the COVID 19 pandemic?
There is no doubt about it – these are extremely stressful times for all of us – no matter what stage of life we are in. Unfortunately, this pandemic is not going to go away anytime soon. Until we have a successful vaccine, appropriate and available delivery of that vaccine and/or successful treatments, the pandemic and the stress of it will not end. Although there is little research out there (as the pandemic is so new), new data is emerging that it is increasing rates of mental health illness during the perinatal period. However, there is plenty of data out there to underscore that chronic unpredictable stress increases the risk for stress-related disorders such as depression and anxiety. So, with this in mind, 2020 is a time ripe for people to be at heightened risk to develop depression and other psychiatric disorders. The key is to find multiple coping strategies – reading, exercising, socializing (digitally or with appropriate precautions), humour, therapy – whatever works for you to try to mitigate these stressful times (although maybe alcohol consumption and binge eating may not be appropriate strategies even though you might think they work in the short term). Prolonged stress is bad for mental health and the brain – this much we know – the trick is finding those strategies that will allow you to cope with the stress. Diet, exercise (body and brain), sleep, social support, cognitive therapy, and mindfulness are effective in reducing stress and we will all need to gain the system as much as we can in the coming year whether we are pregnant or not! Obviously, we have to think within the physical distancing realms for social support but this could include getting a pet, reviving an old tradition of pen pals or re-connecting with lost friends and family. There is no question in my mind that we need to a national strategy to support perinatal mental health for new families, much like we need a worldwide strategy to combat negative repercussions from the pandemic and the public health measures put in place to control the pandemic. But together, I have complete confidence we can do it. It's disappointing that the House of Commons didn't take up the call to develop and implement a national strategy for perinatal mental health. But I belong to a group called the Canadian Perinatal Mental Health Collaborative and we are not going to let this set back stop us. We, and our formidable founders, Jaime Charlebois and Patricia Tomasi, are determined to continue to advocate for and promote the health of new families in Canada.
---
Dr. Liisa Galea is a professor in the Department of Psychology, and a member of the Djavad Mowafaghian Centre for Brain Health, director of the Graduate Program in Neuroscience, cluster lead for the Women's Health Research Cluster, and a scientific advisor at Women's Health Research Institute at the University of British Columbia. Her research investigates how sex hormones influence brain health and disease in both females and males. The main goal of her research is to improve brain health for women and men by examining the influence of sex and sex hormones on normal and diseased brain states such as depression and Alzheimer's disease.