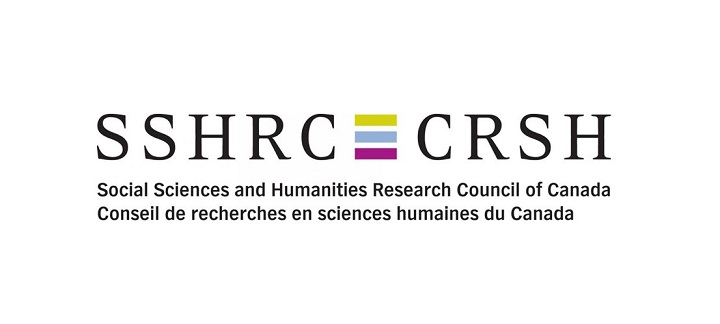 With a $2.5-million partnership grant from the Social Sciences and Humanities Research Council of Canada (SSHRC), Psychology Professor Dr. Janet F. Werker will be leading a team of researchers to study the evolving digital landscape and the cultural and linguistic diversity of literacy learning.
The seven-year research program, "Ensuring full literacy in a multicultural and digital world," will explore the influence of oral language skills, home language and culture, and digital media on literacy development.
"I'm really excited to pursue this work, which represents a new direction for me, and to be working with such a fantastic team of academics and partners.This collaborative approach to creating new knowledge on literacy development, and moving it from academia into the hands of new generations of Canadian learners, will ensure more Canadians achieve high levels of literacy in a new society and with new technology."
Janet F. Werker
Killam University Professor and Canada Research Chair in Developmental Psychology
Dr. Werker's UBC co-applicants of the project are Drs. Anthony Herdman (School of Audiology & Speech Sciences), Bryan Gick (Linguistics), Carla Hudson Kam (Linguistics), Guofang Li (Language and Literacy Education), Mark Turin (Anthropology), Muhammad Abdul-Mageed (Library, Archival & Information Studies), Raymond Ng (Computer Science).
Other institutional partners include Drs. Xi Becky Chan (University of Toronto), Suzanne Curtin (University of Calgary), Helene Deacon and Aaron Newman (Dalhousie University), Alona Fyshe (University of Alberta), Marc Joanisse (Western University), Susan Rvachew (McGill University), Jenny Thompson (University of Sheffield), and Henny Young (Simon Fraser University).
Some of the industry and community partners include Altissia, Squiggle Park, Virtro, Storybooks Canada, the Canadian Children's Literacy Foundation, and SMART Technologies.
Dr. Janet F. Werker is the director of the Infant Studies Centre and one of the founders and co-directors of the UBC Language Sciences Initiative. This initiative catalyzes language-related research and integrates it with undergraduate teaching and graduate training.
---
Psychology Professor Dr. Sheila R. Woody received a $199,979 SSHRC project development grant for her research project "Assessment as a roadmap: Community responses to hoarding". Woody, a clinical psychologist, is the director of the Centre for Collaborative Research on Hoarding, a multidisciplinary group based in the department of psychology at UBC. Dr. Woody works with community partners across Canada and in the US to develop community-based interventions for hoarding.
With this funding, Dr. Woody will begin formal partnerships with Canadian community organizations in diverse sectors such as social housing, public safety, community health, and older adult services in a planned long-term effort to research and develop community-based strategies to address public health, safety risks, and tenancy issues associated with hoarding.
"We are very excited to receive this grant from SSHRC! We are looking forward to working with community agencies in BC and Ontario to develop some tools that will help staff in those agencies to assess the seriousness and immediacy of various risks associated with hoarding cases that come to their attention. Importantly, these tools will enhance inter-agency communication, which is absolutely critical in the complex situations that arise with hoarding, and will also be research-quality assessments that will enable us to conduct subsequent field-based quantitative research on the outcomes of the agencies' interventions to reduce hoarding-related risks, such as eviction or fire hazards."
Sheila Woody
Professor, UBC Psychology
---
ABOUT
Partnership Grants support large teams working in a formal collaboration between postsecondary institutions and public, private or not-for-profit organizations. These grants provide funding from four to seven years to advance research, research training and/or knowledge mobilization in the social sciences and humanities through mutual co-operation and sharing of intellectual leadership.
Partnership Development Grants provide support from one to three years to teams working in a formal partnership between postsecondary institutions and public, private or not-for-profit organizations. They are intended to either develop research and related activities in the social sciences and humanities, including knowledge mobilization and the meaningful involvement of students and emerging scholars; or to design and test new partnership approaches for research and related activities that may result in best practices or models that can be adapted by others.