This sweet and golden puppy named Honey is undergraduate Abby Farrell's adorable German Shepherd and Great Dane mix, also our newest #PetsofUBCPsych family member.
Some fun facts about Honey: She loves to swim and likes cats more than dogs! She also has her very own Instagram page; follow her at @life.ofhoney!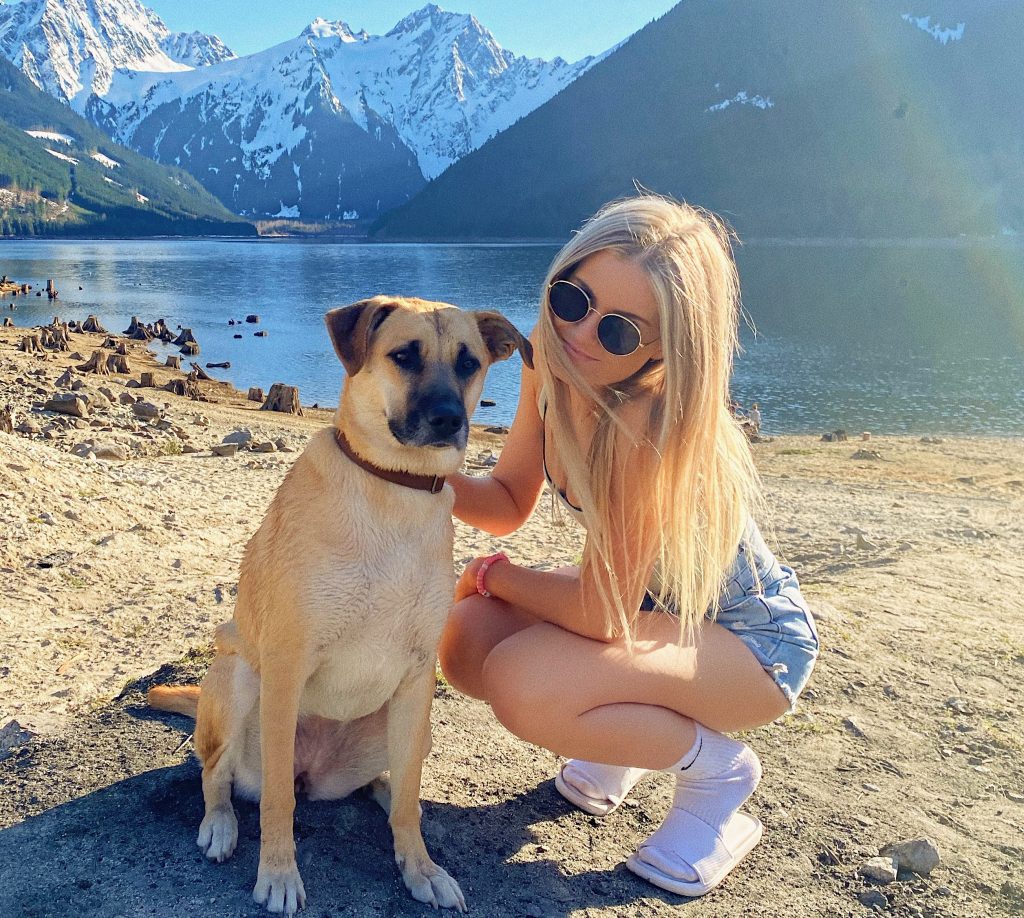 Honey –appropriately nicknamed Honeybun, buns, Bunjamino, and bunny– is a bit of an overachiever. Honey likes to do all of her tricks at once. If you tell Honey to "sit," she will also shake both paws, lay down, roll over and speak for you. Abby believes Honey thinks she will get more treats that way, which she isn't wrong about!
"When honey was 15 weeks old we went to get her picture with Santa. Honey, like most kids, hated Santa with a burning passion. Once it was Honey's turn to sit on Santa's lap she IMMEDIATELY freaked out. She was squirming to get away and ended up biting off Santa's fake beard and peeing all over him leaving the children in absolute shock. We laugh now but at the time it was traumatic, everything that could've went wrong went wrong."